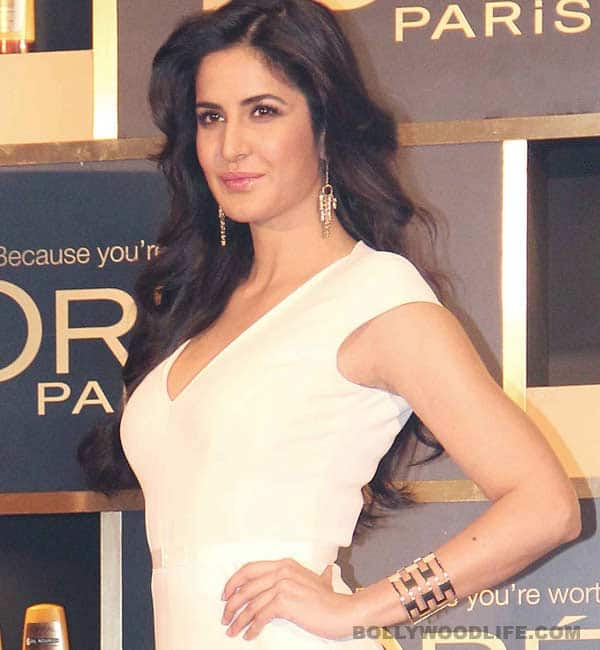 Yes, the Dhoom:3 girl is losing out on her sleep these days. And we're sure you must be wondering if it has anything to do with the apparent problems that she is having in her relationship with her alleged beau Ranbir Kapoor. Find out if that's the reason
A little birdie tells us that pretty lady Katrina Kaif is sleeping less these days. She's up by 4 am, we hear! But hold thy horses, as it has nothing to do with the stress or strain in her relationship with Ranbir Kapoor. Kat wakes up early to hit the gym! In the past, she has worked on her physical strength for films like Dhoom:3 and Ek Tha Tiger. She needs to continue doing so as we hear that she will be performing her own stunts for her upcoming action thriller, Bang Bang, opposite Hrithik Roshan.
So why is Katrina up so early to hit the gym, you ask? Well, the shooting schedule of Siddharth Anand's Bang Bang is very hectic, due to which she hasn't been able to dedicate enough time for her workout sessions. Reportedly, her works begins as early as 6 am as Siddharth is shooting major portions of the film in broad daylight. And despite beginning that early, Kat's work doesn't end till late into the night. With a schedule that packed, Katrina had no option but to cut on her sleep and hit the gym to stay in shape.
While the lovely lady takes naps whenever she gets a break, we hope she doesn't give up on her beauty sleep for long. And we hope that she's extra careful while shooting stunts for Bang Bang…