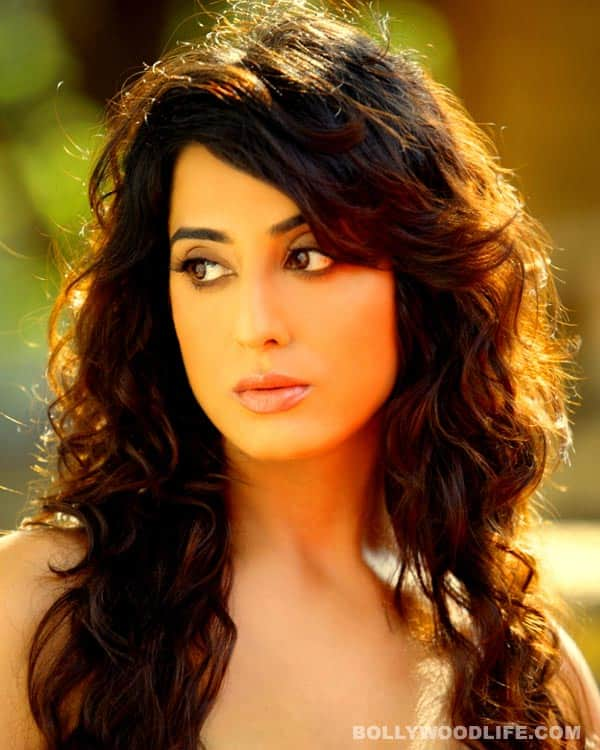 It seems the babe is playing the modern Mona darling in Apoorva Lakhia's Zanjeer. And we will see her desperately lusting after Prakash Raj in the film
Stepping into the shoes of Bindu and Ajit, the gangster and his sexy moll in the 1973 action flick Zanjeer, Mahie Gill and Prakash Raj will be seen portraying the same characters in the remake of the blockbuster, directed by Apoorva Lakhia. Ms Gill taking up a role in which she needs to heat things up and get all raunchy – that doesn't really come as a surprise to us. We have seen her getting into the garb of a seductress in Dev D and Sahib Biwi Aur Gangster too. But the babe is  claiming that this is way different from what she has done before and although she's playing a girl who is a temptress par excellence, the look and feel of the character is in no way similar to her previous roles. Mahie hasn't taken up something that's out-and-out glamorous and sexy till now, which is why people will be stunned to watch her in such an avatar. And she flew off to the Far East to do some research on how to do…err….whatever it is she needs to do for the role. Of course!
We wonder if the babe can be as coquettish and as bold as Bindu was all those years ago. And does she have the makings of a gorgeous gold-digger? Well if she does, obviously the first question we are going to ask is, "Mona, kahaan hain sona?" (in typical Loin style, of course!)…?