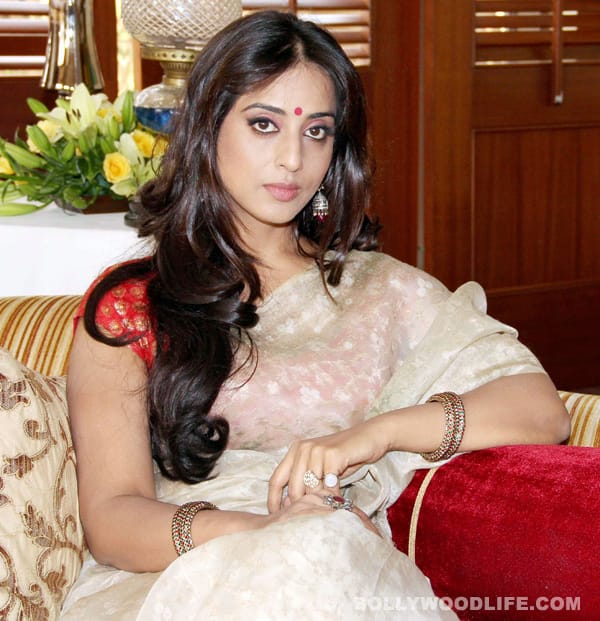 The Saheb, Biwi Aur Gangster Returns actor is hinting towards a casino-king as the man in her life. Who is he, and where is he?
Mahie Gill's personal life has seen some rough times. According to what's known to us, the lady has been through a divorce that was less than amicable and had to strive hard for three years to find a foothold in B-town.
But those grey-blue days are over, perhaps. And now, romance is streaming in through the rosy-coloured filters since Mr Right has walked into Mahie's life. Who's he? In an interview, Gill has revealed that her…ahem ahem…'guy' owns one of the biggest casinos (the famous Casino Royale?) in Goa. And he is pretty aloof from the glittery, shiny world of Bollywood. *Raised eyebrow*
But…errm…isn't a long-distance relationship a tad difficult to maintain? Not according to Mahie, who opines that the space she gets by living away is what keeps the lives of these two love birds interesting. "We hardly meet and that's the beauty of this relationship. The more you meet, the more you fight," the Saheb, Biwi Aur Gangster Returns actor said. Ah! She has a point, no?
But all this only makes us wonder if Mahie is still fighting the demons of her past relationship that make her wary of getting too close emotionally (or distance wise) to the new guy in her life. Is it so, Mahie? We hope not, but what about you, readers: do you think that could be the case?
While we all mull over Mahie's liking for a long-distance affair, we also hope that our lady reveals the identity of the mysterious (hopefully, non-fictional) hot-shot casino guy, and soon. 'Coz we for once, are really curious. Aren't you, readers?