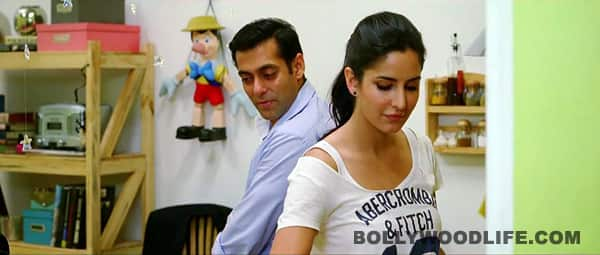 Pakistan has warned its cable operators against screening promos of the upcoming Salman Khan-starrer Ek Tha Tiger, saying that the film is aimed at tarnishing the image of its intelligence agency ISI
Set for world release on August 15, the Salman Khan-Katrina Kaif movie Ek Tha Tiger is loosely based on the activities of Inter-Services Intelligence (ISI) and Research and Analysis Wing (RAW). The film sees Salman play a RAW agent who is sent to Pakistan to keep an eye on the activities of a college professor who is suspected of selling missile technology secrets to that country. While millions of Salman fans have marked the date on their calendars so that they can catch the film as soon as possible, our neighbouring nation seems to feel that the topic of Ek Tha Tiger is too sensitive to be shown in their country.
In fact, a letter has been issued by the Pakistan Electronic Media Regulatory Authority – the nation's media regulatory watchdog – to all satellite TV channels and cable networks last week urging them to refrain from airing the promos of the Salman-starrer till a no-objection certificate is issued by the Central Board of Film Censors (CBFC).