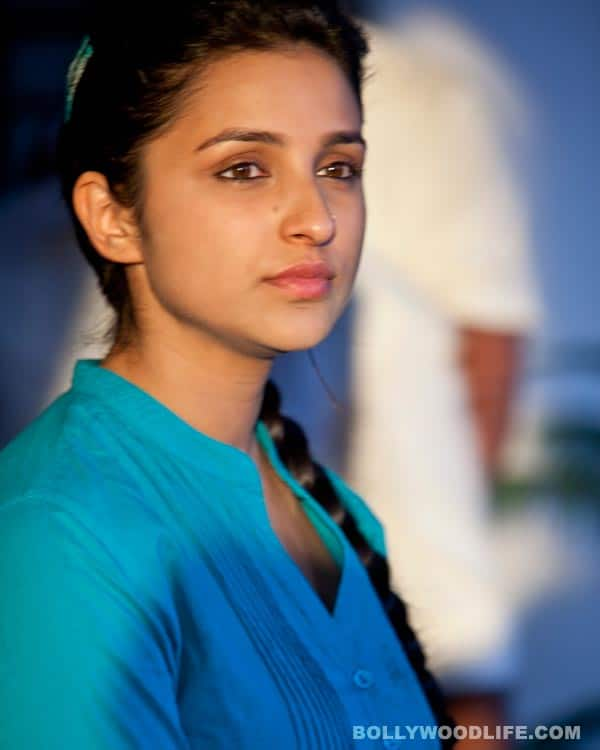 So much so that she wouldn't mind physically assaulting a pesky nosy journo, she says
After Uday Chopra, the new man in Parineeti Chopra's life is her director Maneesh Sharma. If you recollect right, he gave the feisty babe a small break in his big film Ladies vs Ricky Bahl. And that brought her into the limelight. By the way, she's also reportedly doing his next project, the one that originally starred Shahid Kapoor in the male lead's role, but now buzz is that Varun Dhawan will play the protagonist. What's interesting is that Sharma's film is the only project Priyanka Chopra's cousin has green signaled after Ishaqzaade.
So one thing led to another and stories gathered wind, suggesting love blooming between the leading lady and the filmmaker. And that's why Parineeti is fuming wrath even at the mention of the alphabet 'M'.
Our feathered friend revealed to us that when someone asked the Ishaqzaade hottie about the rumours linking her to Maneesh, this is what she said: "I'm going to slap the next person who asks me this. It's irritating to read such reports when none of them hold any truth."
And we wondered what was wrong to assume that ek ladka and ek ladki who are dosts can be lovers too! "How can I date him? He's 10 years older than me," said she. Is Parineeti implying that a young woman can't date a man older than her? Then what does she have to say couples like ex-lovers Salman Khan and Katrina Kaif, Saif Ali Khan and Kareena Kapoor and so many others?
And we have words of wisdom for Parineeti: Age has nothing to do with the matters of the heart, babe!