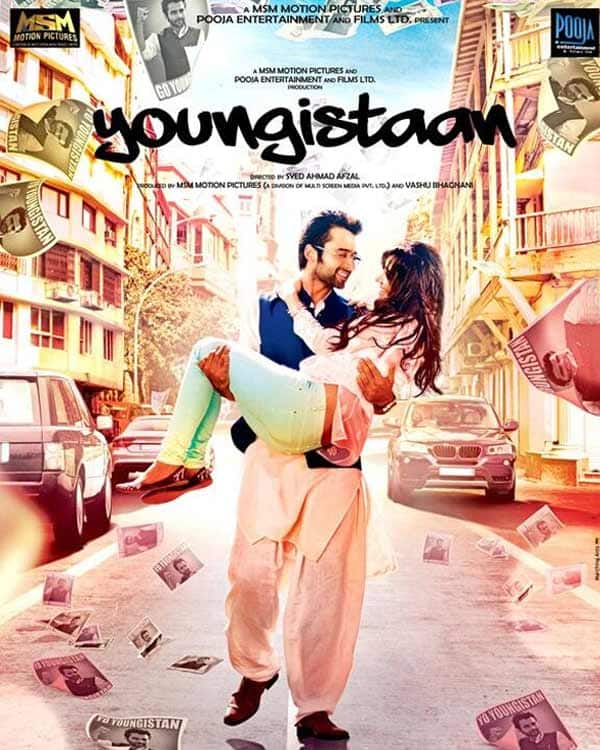 We wonder why the makers were so aloof of the fact that their title could have been copyrighted by the famous beverage brand
Jackky Bhagnani's Youngistaan is facing legal troubles. A leading daily informed that Vashu Bhagnani's Puja Films and Multi Screen Media (MSM) have received a legal notice from a leading soft drink company for the title of the film. The filmmakers have been asked to change the title with immediate effect and any other related promotional materials have also been asked to pull out from the market.
What we wonder is why did it take the soft drink company so long to notice the fact that they had a copyright over the title Youngistaan. According to sources the company had coined the term years ago and many of the company's subsequent advertisements were based on and around the concept. Now the beverage giant is hell bent on not allowing someone else encash on their years of hard work and brand-building. Also, the company complains that the film targets to arouse the youth of the nation and tell them to have a say in all important matters; surprisingly their ad campaign was also targeted towards the youth as informed by sources.
When the makers were asked on the same topic they had something else to say. A source informed the leading daily that before the film went on floors, the title was legally acquired from the concerned film association and the present eight-page court letter threatening legal action came as a rude shock. The makers are still unsure as to how to revert as the notice has come just a few weeks before the release.
Now what we wonder is how could the filmmakers have missed such an important detail. We, as audience, could also gaze an impending court order when we saw the first look of the film. Even if they are saying the truth that they took the necessary rights of the title, we think they should have doubly checked the legal facts. After all our judicial system gives numerous loopholes in every law. Hai na peeps?