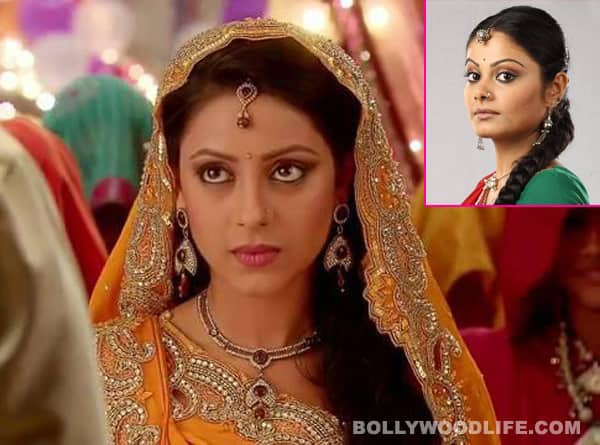 The quiet, soft spoken actor has said her goodbye to the show – we will surely miss you, PB!
The star actor of Colors' popular soap Balika Vadhu has decided to leave the show for good. Pratyusha Banerjee, who plays the lead character Anandi, will bid adieu to BV on March 4.
We heard that the actor has not been too well for a long time now and has often missed shoots. Was this the reason behind her decision to quit the oh-so-popular Balika Vadhu? We tried to get in touch with both Pratyusha Banerjee and writer Gajra Kottary to confirm the story, but got no response.
A spokesperson from Colors then informed, us, "Yes, it's true that Pratyusha has been replaced in Balika Vadhu. She wasn't really able to keep up with the schedule. She has been unwell for a long time now and hasn't been able to come for shoots on time, or for other things." So when did the actor quit the show? "She didn't put in her papers as such; it was a mutual decision made after a discussion between the production house and the actor," said a representative from the channel. But according to what we hear, Pratyusha is fine; her mother, on the other hand, has been unwell and needing care, thus creating havoc with PB's schedules. Which story is the real one, or whether it is something in between is what we will find out soon enough.
But now that Pratyusha is no longer playing Anandi, is it true that Toral Rasputra has been signed on by the production house as her replacement? "As of now, we don't really have a name. The programming representatives have shortlisted many other names including Toral's, but nothing has been locked in yet."
Balika Vadhu will definitely not be the same without Pratyusha and we think viewers will agree with us on this one. But then when Avika Gor left, we did not expect anyone to take over as easily – it all depends on the story and the other actors, too, no? We just hope that whoever replaces PB as Anandi doesn't disappoint us…or you.
In the meantime, we wish Pratyusha all the best….until we see her onscreen again!