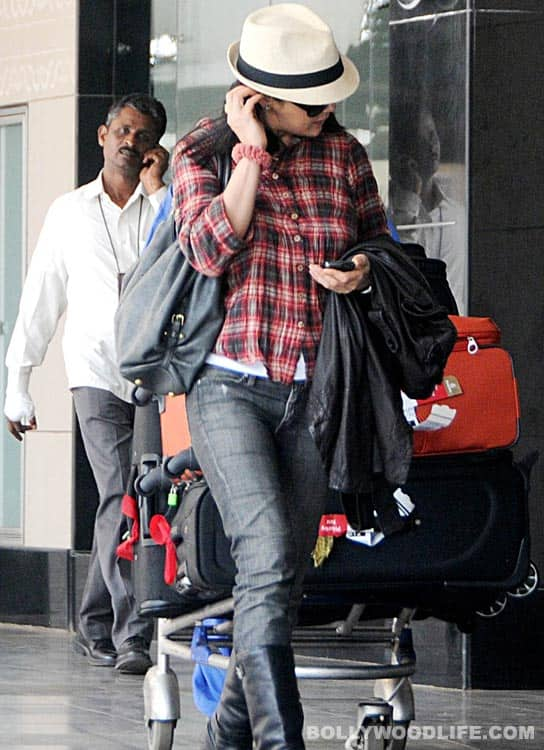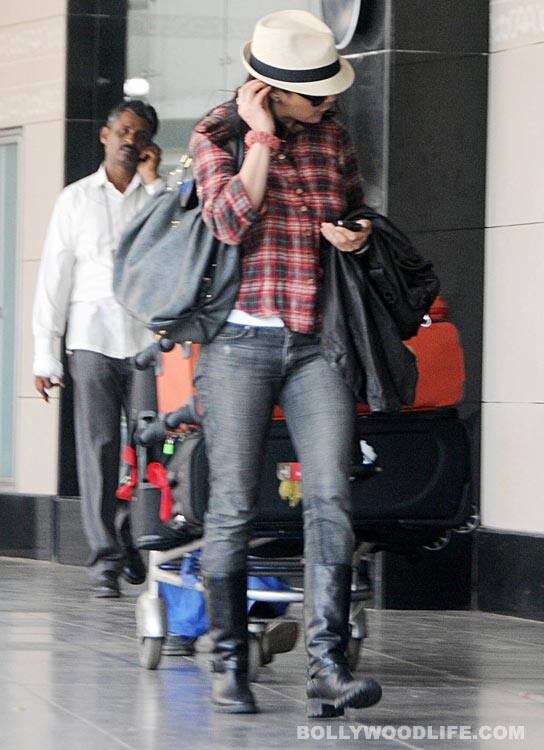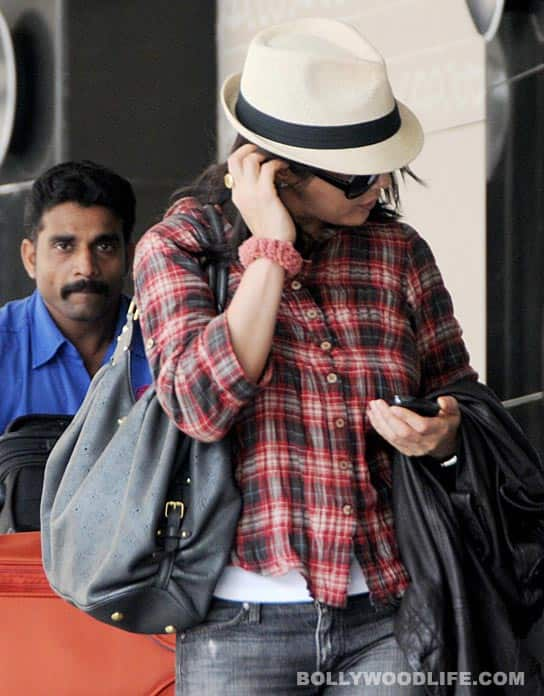 The actor was recently spotted at the airport, and it looked as if she was up to something she did not want the world – and us – to see…

Sporting a smart beige fedora, stylish ankle-length boots and carrying a leather jacket, she looked smart, travel-wise and happening. But she had her pretty face down and refused to look us in the eye. And we cannot help wondering why. Anybody in her place would want to flaunt that cool avatar with a great amount of pride and exuberance.

Well, there are reasons galore for PZ's shyness that are crossing our vicious minds at the moment. A lot of noise has been created about the cosmetic treatments this effervescent babe has gone through and apparently not just her fans but even PZ herself is not thrilled with the final results. We reckon, perhaps that's one of the reasons Ms Zinta is avoiding looking at the lens, us and everything else around her, which makes us a li'l worried about the fact that she might bash headfirst into a pole some day if she continues with this hide-and-seek act. Another possibility could be that she forgot to sprinkle some make-up on her face, and maybe she thought that a stiff and possibly Botoxed profile sans the powder would be a bad idea to show off.  Another possibility could be that Cupid's arrow has struck the bubbly babe. Smitten by Mr Present beau – whoever he is and we are not saying anything more – PZ may have been lost in love and immersed in a different world altogether. Well Preity, we think next time you could be a little more receptive to your surroundings and to your many fans waiting for that one glimpse of your so…err…charming dimples!
Also read : Preity's 'Z factor' drops as she gets older