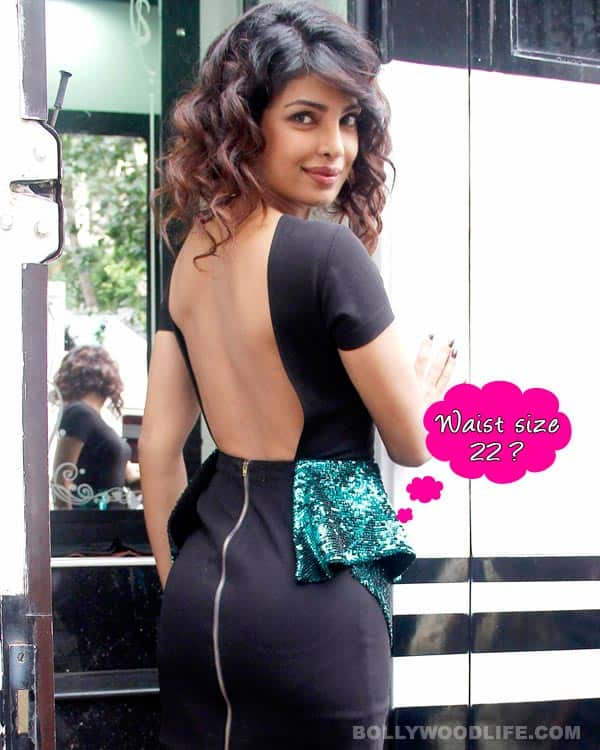 Dangerously close to being size zero – like Anushka Sharma – the Zanjeer actor has been losing a lot of weight lately. But why?
Priyanka Chopra was spotted in a cheerful mood at a recent media meet to promote her new action flick Zanjeer. Though not many present at the do noticed the radical change in PC, we got into almost-panic mode when we saw our fave actor has lost many of her much-needed kilos. And the lost weight was quite evident since the actor-singer was wearing a black top – and black, we all know, is the best strategy to look slimmer!
Considering so many sexy femme fatales in B-town are known to play with their weight depending on the role they need to fit, they worry when they pile on a few pounds. So much so that their aim to have a perfect and sensuous hot bod can take the unhealthy route at times. As far as Miss Chopra is concerned, she has always been slim but curvy, so when we saw how think she was, we couldn't stop speculating why the prolific actor seemed so fragile. Has it got to do anything with her super erratic schedule promoting her upcoming remake and her international album Exotic – to the extent that she doesn't have enough time to eat or sleep properly? Is it the gruelling training she is undergoing for her role as boxer Mary Kom for her new film? Or is it just that she is missing Papa – that she makes very touchingly clear in her social networking updates.
Though the gorgeous babe has been looking shrunken, very much like her young contemporary Anushka Sharma, we hope that viral flu apart, she is actually hale and hearty. We would like her with a little more meat on her bones. She has a great example to follow in her rivals who have been flaunting their voluptuous curves – are Vidya Balan and Sonakshi Sinha listening?