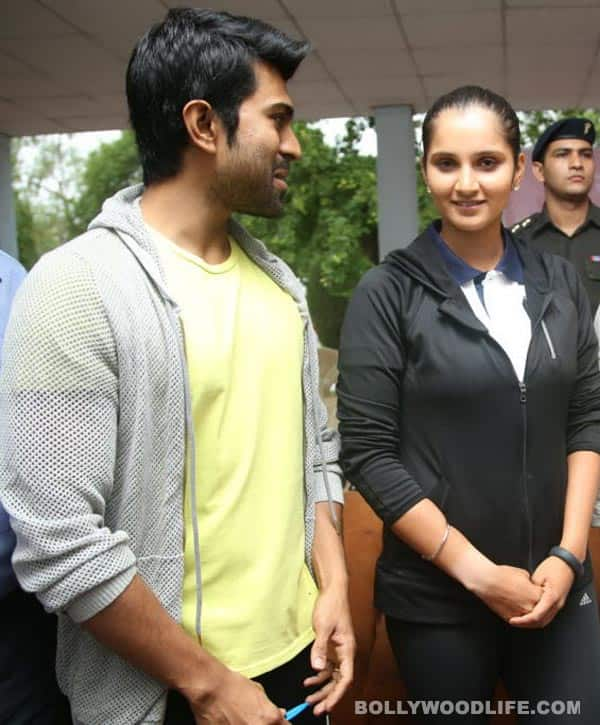 The Telugu star and the tennis player were seen together at some events recently. Here's why
Telugu actor Ram Charan Teja, who makes his Bollywood debut with Priyanka Chopra in Zanjeer this year, kicked off the Hyderabad 5k Run earlier in the week. Tennis champ Sania Mirza was also present and so was Charan's wifey Upasana Kamineni.
On Monday (June 15), the actor also visited the Grand Slam-winning tennis star's academy and played a 'friendly' match with her. Now we don't know how that worked out, 'coz Charan apparently confessed that he held a tennis racket for the first time in his life! Umm, and he played a match? Really? We also read that Upasana beat him at his volleys, since she is not new to playing tennis.
As for Charan bonding so much with the French Open mixed doubles winner, it seems it's simply 'coz Upasana and Sania are BFFs. There is nothing more to it!
So what next? Sania doing a cameo in Charan's film? Unlikely, since she has already refused film offers from the South and B'wood. But she might just do it for her pals… you never know!
With inputs from India Syndicate