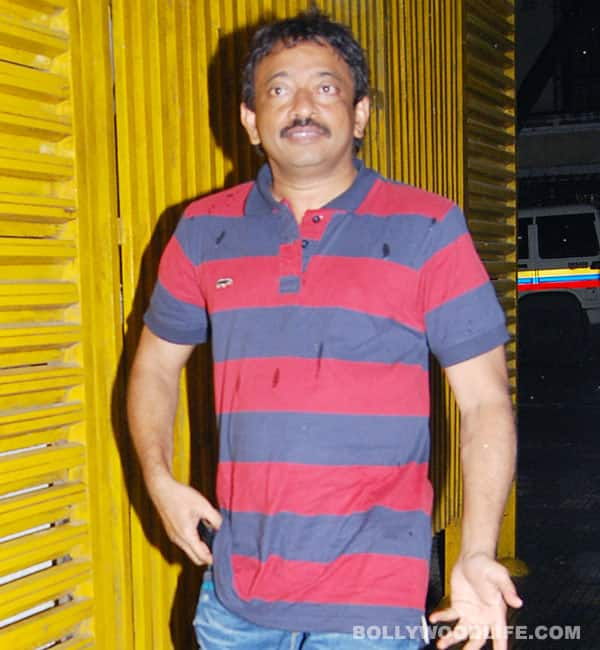 The maverick filmmaker doesn't seem to have learned his lesson after the…err….blockbuster flop that was his take on the cult film Sholay
Ram Gopal Varma shot to fame as a director of repute after his gangster film Satya hit the big screens about 15 years ago. Post that, he made and produced many films that earned him a loyal following. His protégés Anurag Kashyap (co-writer of Satya) and Jaideep Sahni (writer of Company) moved out of his camp and gradually found their own space in Bollywood. It seems that RGV lost the plot soon after, and his Factory started churning out gimmicky films. His Sholay remake – Ram Gopal Varma Ki Aag – caused a lot of damage to his image, but he is apparently unaffected by brickbats.
We recently heard that he is making the sequel of his cult film Satya and we were praying that it wouldn't happen, considering his track record. But alas, 'tis indeed gonna roll, sooner or later. John Abraham is producing Satya 2, we are told, and this one begin after Ramu has finished shooting 26/11. In a recent interview RGV said, "This is a completely different story, with completely different characters, in fact, there won't even be a reference to the first Satya in any which way." The Manoj Bajpayee-JD Chakravarthy-starrer is still considered to be his best film, and we hope he doesn't ruin the sequel with his rogue camera antics.
Dear Bollywoodlifer, would you watch Ramu's retake on his classic, Satya?