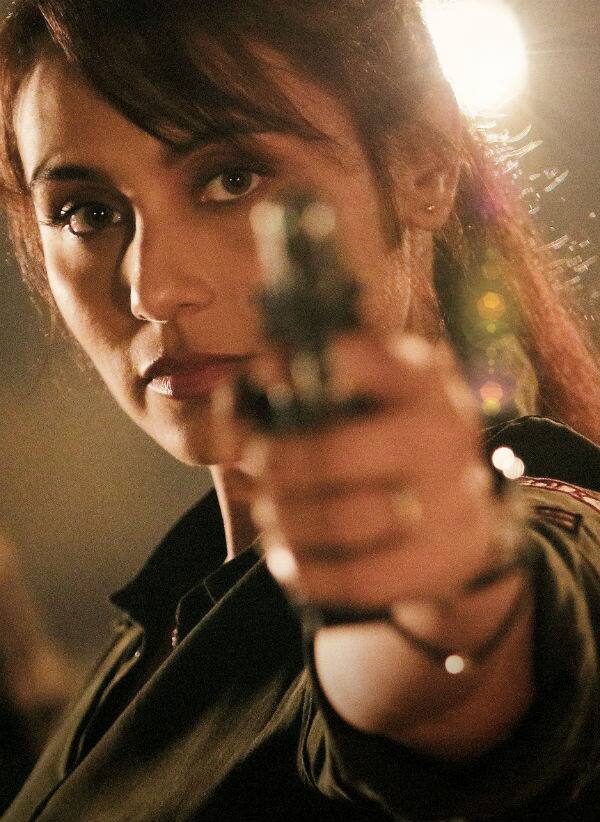 The Mardaani actor has been busy attending several calls lately. Read on to find out why…
Rani Mukerji has become a busy B-town bee. Reports suggest that the actor is being bombarded with phone calls, courtesy her recently released film, Mardaani.
Rani has made a hard hitting comeback with the film and the numerous calls being received by the bong beauty are an evidence to support the same. Bollywood celebs have been calling her to book a screening of the film, the list including the likes of Rekha and Aamir Khan.
Rekha who rarely watches films, recently called the actor in order to keep a track on the availability of a possible screening, which was booked right away by Rani. Rekha after seeing the film, gave her insightful critique regarding the same and also discussed the plot of the film in detail with the Rani.
PK actor Aamir Khan on the other hand congratulated Ms Mukerji for her powerful performance and also informed her about the rave reviews he has been hearing regarding Mardaani. Aamir was recently spotted at the screening of the film, alongside wife Kiran Rao.
Mumbai Police Commissioner Rakesh Maria too has been in constant touch with Rani, requesting her for a special screening for the officers of various ranks who are keen on watching the film.
The spokesperson of Mardaani stated, "The film has received an overwhelming response. Rani has been receiving umpteenth requests for screenings from the industry and friends. We are trying to accommodate and coordinate all the requests"
It is apt to say that Rani is back with a massive bang indeed! With Mardaani receiving a raving response, we are certain the actor is set to bring forth many interesting ventures in the future.