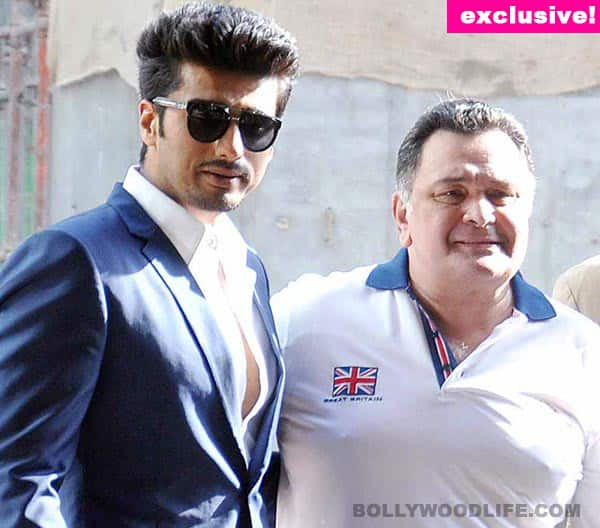 Just after wrapping up the first day shoot of Aurangzeb, the Agneepath actor sent Boney Kapoor a flattering message which really upped the producer's mood. Read on to know more about the SMS…
Now, you must be wondering if Rishi Kapoor has started predicting the future of his fellow B-town colleagues…but that's not the case. At a recent press conference of the action thriller Aurangzeb, held at an under-construction building site in Mumbai, stars from the movie including Jackie Shroff and Prithviraj were present too. Chintuji meanwhile was all praise for the film and the way it has shaped up, and spoke about sharing screen space with Arjun Kapoor.
When Rishi was asked about his experience working with Arjun (the two have some high-voltage scenes and dialogue baazi in the movie), he couldn't stop praising Boney Kapoor's young lad. "After the first day shoot of Aurangzeb got over, I smsed Boney – tension mat le, tera budhaapa sudhar gaya!" He went on to explain, "I was really impressed with Arjun on the first day of shooting. I realised he's a good actor and has the potential in him to carve a niche for himself. He's like a family member. I felt like congratulating Boney and sent him the text message."
Well, not many know that producer Surinder Kapoor (Anil Kapoor and Boney Kapoor's father and Arjun's grandfather) was Prithviraj Kapoor's cousin. So naturally, acting talent runs in the Kapoor family's genes!