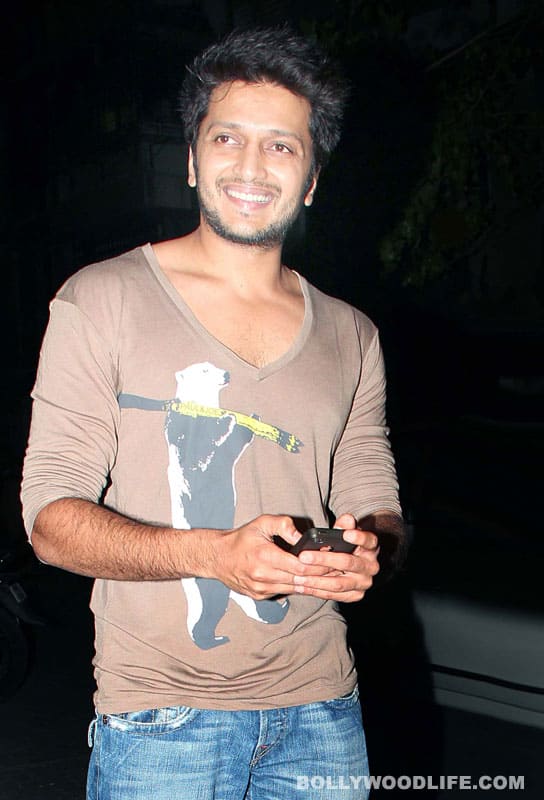 The newlywed is making it big in the world of sequels. But he isn't happy about it. And here's why…
Riteish Dekhmukh was about to turn brand ambassador for sequels in B-town when he decided that enough was more than enough. After working in the sequels of Dhamaal, Housefull, Kya Kool Hai Hum and Masti now Riteish wants to focus on originals. "I am fed up of the fact that every film that works has a sequel in the offing. I was asked about a sequel to Tere Naal Love Ho Gaya, because it is a success. When you do sequels, you are almost always repeating the same genre, characters, style of filmmaking…all this happens on a slightly bigger scale, but in the same space," Riteish said in an interview recently.
Maybe you are right, RD. But how many movies are you doing, apart from sequels? Just one thriller, we hear. So doesn't it make sense to support your passion – since your bread and butter comes from elsewhere – rather than shun it? Sequels might not be original ventures, but you can't deny their commercial success, can you? And thanks to those 'repetitions', we at least get you see you onscreen. What's more, we all know that most of your movies that didn't make it to the sequel-club – Tujhe Meri Kasam, Bardaasht, De Tali, Chamku, Aladin – were of the forgettable kind. So c'mon, stop cribbing, or you might disappear completely from those sequels and from B-town screens too!