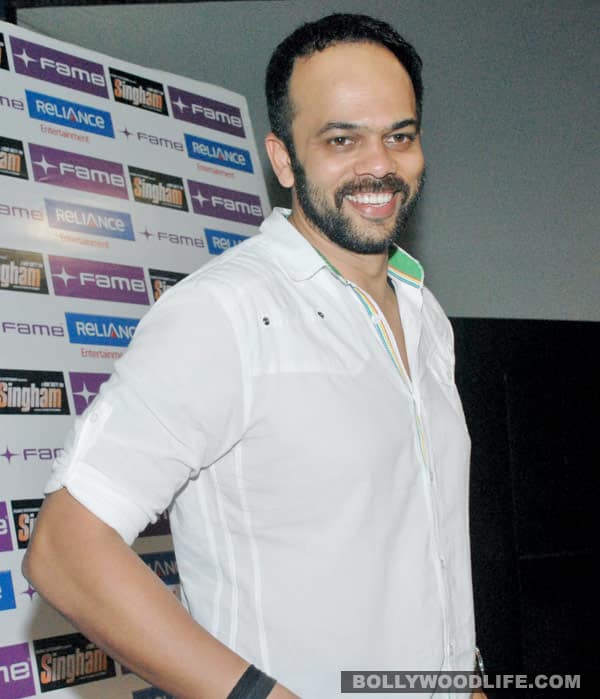 The filmmaker, no doubt, has a knack of making popular masala flicks that eventually cross the Rs 100-crore mark. But does that make him a good judge of dance?
Rohit Shetty, the maker of Singham and the Golmaal series, is famous for blowing up cars and the kick-ass dhishum-dhishum sequences in his movies. He's even made appearances on television – as a judge on Bindaas' Big Switch and Sony Entertainment Television's Comedy Circus. Well, we didn't raise our eyebrows on his judgment then 'coz 'attitude' and comic timing do play a very crucial role in his movies too, right?
But dancing skills? Our eyebrows danced at that one, really. Then, we realised that Rohit must've been roped in to judge India's Dancing Superstars just like Sajid Khan was roped in to judge Nach Baliye 5. Possible, no? Even so, Sajid has ace choreographer Farah Khan as his sister to boast of. What about Shetty? No such genetic connect, we suppose.
So while we mull over the reasons for this one, you tell us, readers – Will Rohit Shetty prove to be a good judge in India's Dancing Superstars?