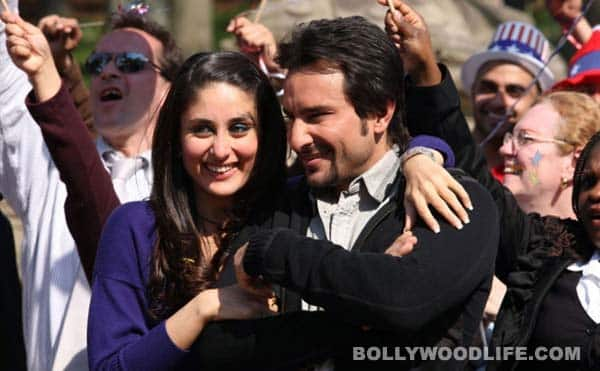 Bebo begum's dearest daddy Randhir Kapoor reveals all about the most-talked-about marriage in B-town
Even as Bollywood's 'it' couple Saif Ali Khan and Kareena Kapoor gear to make their relationship official, one would expect a lot of chaos and commotion in the Kapoor and the Pataudi khandaans. But that's not exactly the scene in the famous households. To-be begum Bebo's father Randhir Kapoor recently revealed, "There is not much planning, as it is going to be a quiet wedding."
If you recollect, long ago we had speculated – later it was reported by a tabloid – that the gorgeous couple could opt for a registered marriage. Randhir Kapoor confirmed our guesswork and added that the bride and groom's family members and close friends will be the only witnesses on the joyous occasion. The D-day will be followed by a lavish reception party held by Saif's mother Sharmila Tagore in Delhi.
Isn't it surprising? We always thought that Bebo wanted a big fat filmi wedding, like the one her sister Karisma Kapoor had. In fact, the Heroine's dad certainly wanted a big bash to celebrate his daughter's happiness. "I would personally like to say sorry to those who have not been invited to the wedding," Randhir at first apologised for the private wedding, and added, "If I had my way, I would've had a big bash and invited the whole world. But kids of today are different and have their own mindset."
And we definitely think Saifeena has very fixed ways of thinking. Remember that in an interview Sharmila Tagore had said that she was strictly instructed by Saif not to talk to the media about his wedding to Bebo and dear Mommy had to oblige? Let's hope now Kareena's dad won't be at the receiving end of her temper for giving out shaadi details.