Why is Saif Ali Khan not rushing to the 'shaadi ka mandap'?
BollywoodLife
Last Updated: 6.20 PM IST 07.20.2012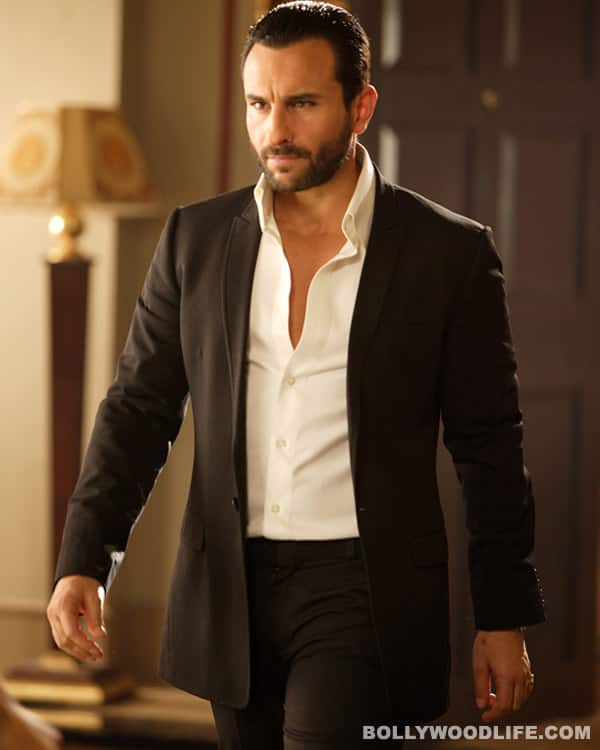 Sign up for the BL newsletter!
The Cocktail actor's to-be begum Kareena Kapoor is dropping projects all over the place. But it looks like Chhote Nawab is in no mood to pause on his work schedule…
Latest goss suggests that Saif Ali Khan has nodded in affirmation for Tigmanshu Dhulia's movie set in the underworld of Uttar Pradesh that will feature him in a rustic, negative role. Hearing this piece of news, many raised their eyebrows a notch higher expecting Saif's memorable role as Langda Tyagi from Omkara to be reprised. But rubbishing the rumour Saif said, "Yes, the film has an underworld setting in UP, but I am not playing Langda Tyagi again."
Very well, Saifu. After watching you try so hard to be the cool, romantic dude in so many films, we actually prayed hard for a role that would showcase you as anything but romantic. And looks like TD's movie is indeed an answer to our prayers. But even as we rejoice over this piece of news, we can't help but wonder about those pre-marriage jitters that have been plaguing your darling Kareena Kapoor for days. Aren't you affected by those? Don't you want to empty your date diary and make time just for Bebo dearest? Or was Dhulia's film the reason behind the elusive status of your wedding date? Ahem ahem.
If so, we wonder how KK is reacting to your work-comes-first attitude. Care to confide in us, dear Bebo? Or you, Saif?
First Published: 5.00 PM IST 07.21.2012