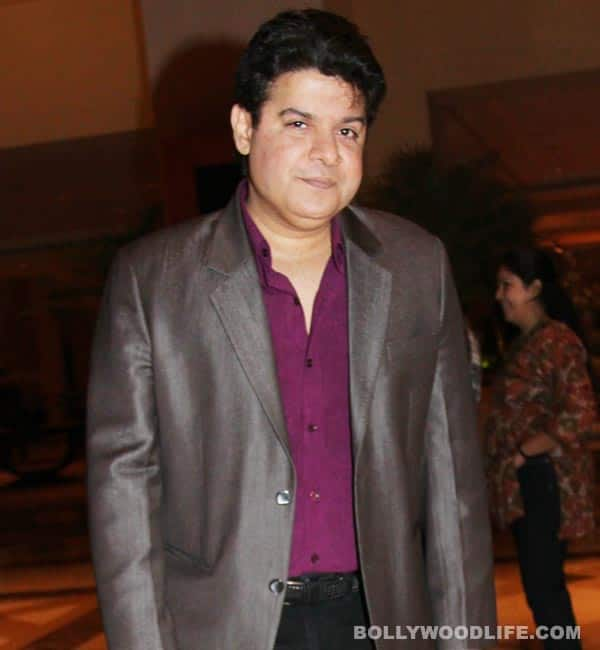 The Himmatwala director has started raving about his newest film already – it's that time of year once more, when SK overdoses on his serious self-complimenting. But is it deserved?
The one thing Sajid Khan loves to do apart from making slapstick films is promote himself ad nauseum – and yes, we do get kinda nauseous after all that gushing. When he is not busy creating irritating, over-the-top contests on Nach Baliye 5, in which he proudly gives out Himmatwala audio CDs to the best dancers of the day, he gives guest lectures in media colleges, doing more praising his own films to the extent that students want to strangle him, and less enlightening the poor students about cinema.
Sajid Khan is unstoppable. The guy can never change. A long time ago he said in an interview, "I have studied psychology, and I pretty much know how to control people's minds." Sigh! Looks like Mr Khan continues to harbour that misconception. He claimed Heyy Babyy is going to be the most happening commercial film ever, then he stated that Housefull 2 is the ultimate blockbuster- the kinda film that will blow you away completely.
And his recent statement is – and it is sure to make you feel like an absolute jerk for paying the slightest heed to it – that if people don't clap at Ajay Devgn's entry in Himmatwala, he's going to refund all that money. We are sure that except for a couple of diehard fans, no one is going to be entertained by AD's dhamakedaar (read: clichéd) first appearance. So Mr Khan, care to put an end to those tall claims?