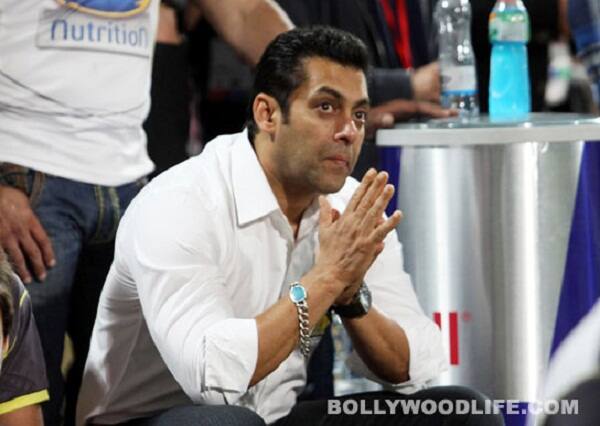 The moody superstar makes it clear that he is not into the Indian Premier League and refuses to buy a stake in Deccan Chargers
If you were eagerly waiting for Salman Khan to buy IPL team Deccan Chargers and witness the epic battle between DC and Shahrukh Khan's Kolkata Knight Riders on field, you may be disheartened. The Ek Tha Tiger superstar revealed on Twitter today that he is not interested in buying an IPL team.
Salman's move was prompted after heavy speculation that the actor could bid for Deccan Chargers who are being auctioned off today. However, Salman, who has not been seen at IPL matches like other celebrities, made it quite clear in his tweet, saying, "No IPL team for me jst being human n movies".
Interestingly, there have been talks of a jinx associated with IPL, as many individuals and corporate who have bought teams or built them are facing serious troubles, with Lalit Modi being a good example! So what is Bhai's real reason to not pick up the team? Is he avoiding turf wars with SRK? Or does he actually not want to be a part of the jinx? What do you think it is that's leading Salman Khan away from IPL?