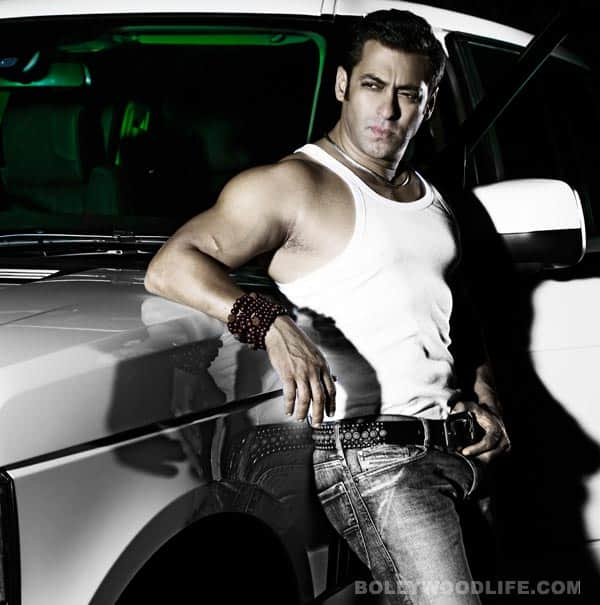 Reports suggest that the Bigg Boss star is busy shooting for the film in Mehboob studios and is in a hurry to finish it
Although Salman Khan has started working on Kick, we hear that the Jai Ho star is keen on finishing the project as soon as possible. Wondering why… Here are three reasons as to why we think our bhaijaan is in such a rush…
The ball is not in his court
With the hit and run case still going on, the future doesn't look too promising for Salman. Arrested in 2002 for negligent and rash driving, the star was accused for ramming his car into a bakery in Mumbai, killing one person and injuring three in the process. The case was reopened in August last year. Anticipating a verdict not working in his favour, no wonder Sallu miyaan is all ready to wrap up well before time, so that his film doesn't suffer.
He wants to spend time with his Partner
Nope, it's not a lady partner. We are talking about none other than Govinda! With Partner 2 in the pipeline, we believe Salman Khan wants to get done with Kick as soon as possible in order to start shooting with Govinda for his upcoming film by David Dhawan. The film is set to release in June 2015. Looks like Salman's plate is full with other projects as well. Salman will be seen in No Entry Mein Entry by Aneez Bazmee and I Am Hariprasad by Prem Soni, both set to release in 2015.
 Because it is a big pain
The word pain here isn't in relation with Kick, which he's shooting for. We are in fact, referring to the eight hour long surgery he had undergone recently for a nerve disorder called trigeminal neuralgia. Salman had been known for suffering from the disorder since four years, till he had the surgery. We however, believe that the actor wants to get done with his project in order to tend to his other medical aids, making sure he won't be need another surgery to stay fit.
Well whatever the reasons maybe, we still can't wait for this handsome hunk to hit the screens and 'Kick' away to glory! We wish the star good luck.