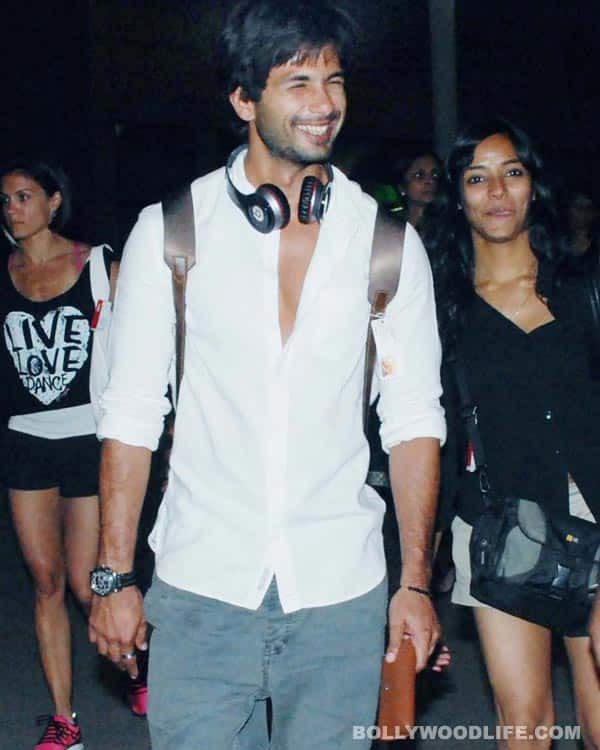 Instead, shouldn't the Teri Meri Kahaani actor be singing and dancing with joy?
All the hard work male actors put in to get well-chiseled six-packs, bulked up biceps, dance a nifty step and maintain a delectable face and physique isn't just for the moolah to rain in at the box office. It's also to ensure that there is a bunch of loudly screaming girls – or women, depending on the age bracket the star belongs to – everywhere they go.
And we think Shahid Kapoor is no different. So we were a little shocked when he cribbed and complained in an interview that he was no longer just an actor, but now also a pin-up boy. All thanks to the leaked photographs from his notoriously naughty birthday celebration with bikini babes in Goa. Isn't the change of image – from a sweet and shy guy to a fun and frivolous man – the best thing to have happened to Sasha? We definitely think so! It adds sunshine to his boring single status.
Also, if you really desired to be just an actor, why didn't you follow papa Pankaj Kapoor's footsteps and set out in Bollywood with a hard-hitting performance-driven plot and not a contrived college romance like Ishq Vishk, SK!
Anyway, our suggestion to Shahid – make hay while the sun smiles coz it sets pretty soon in this part of the world.