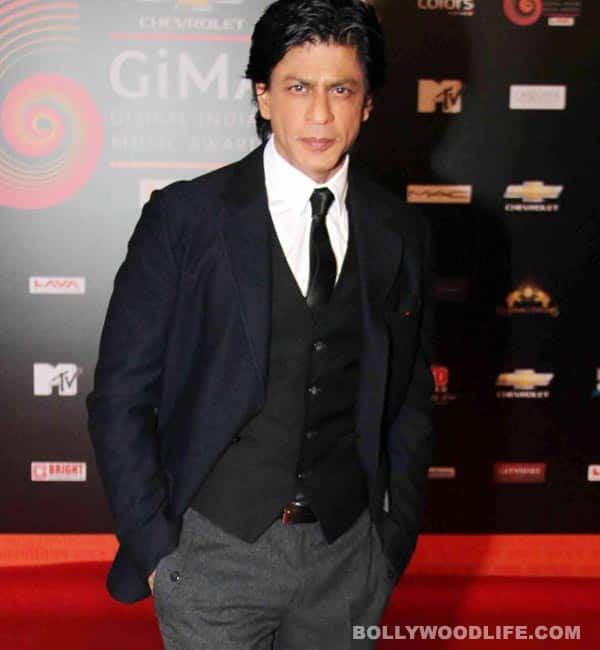 Looks like the Baadshah is hell-bent on refreshing his friend-list so that it has no 'old friends' in it. But why, we wonder…
Shahrukh Khan is in the news yet again for the famous cold vibes he loves to send out to the people who have once been close to him. And the latest bakra of SRK's cold-shoulder syndrome is Hrithik Roshan. Well, we've talked about that, haven't we? And we've also talked endlessly about how Shahrukh has distanced himself from Ajay Devgn, Akshay Kumar, Arjun Rampal, Salman Khan, Karan Johar, Farah Khan and Priyanka Chopra.
The reason why the cold-shoulder syndrome takes over the Baadshah are many. Right from the fight over screenings, to brawl with a dost's husband, to the alleged kissa of the other woman. For all those who have lost track, Shahrukh Khan's first big brawl happened during a night where his dear friend Farah Khan's husband Shirish Kunder managed to irk him and earned a resounding slap in return. After that, we heard Shahrukh's 'bessht' friend Karan Johar cutting ties with him due to Baadshah's alleged proximity to Priyanka that had miffed Gauri Khan. Then we had Shahrukh and Akshay Kumar locking horns over the copyright issues of Dhanush's Kolaveri Di. We were also privy to Shahrukh's dear friend Arjun Rampal getting pally with SRK's arch rival Salman and facing Shahrukh's cold-shoulder. And the list goes on with Hrithik joining the stay-away-from-Shahrukh club. But in the end, while SRK's fans or no-fans just devour the details of those tussles and move on with their lives, Shahrukh is left with one friend less on his list.
So where is all this leading to? Is Shahrukh Khan steadily moving towards a lonely future? And if so, doesn't it worry King Khan? From outside, it surely looks like Shahrukh has enough in his life to take the focus away from these breaking friendships. Even so, can Shahrukh function in an industry that's now filled with his frenemies? Or perhaps, SRK is confident that his ever-smiling and socially active wife Gauri Khan will take care to mend the fences with the people he has distanced himself from.
But here, we would like to know from all you SRK lovers: Do you think Shahrukh Khan is too caught up with himself to value age-old friendships?