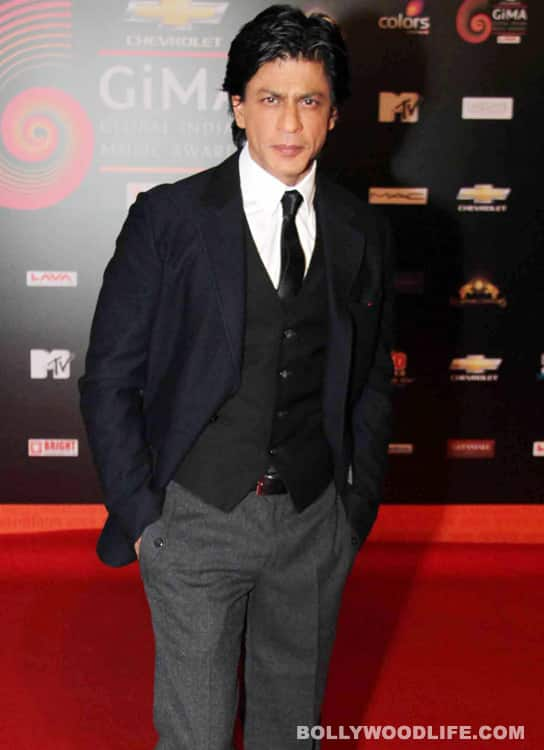 Almost every day we hear some story or the other about Shahrukh Khan falling out with someone new, or else a new twist to an old tale. Is it his own personality, or is it all due to a certain bodacious gal called Priyanka Chopra? Do you know?
Okay, so the fight has been going on for ages now and we are now officially fed up of the Shahrukh Khan–Salman Khan brouhaha. If it didn't bring people in to read the story on our site, we may not go on and on about it, trust us! But just in case you – like us – are losing track of the friends and enemies in SRK's life, we decided to do a little bit of a recap. Who is the star friends with, and who ranks among his not-friends, since we cannot really call them enemies? The latest comes straight off the gossip press, which insists that ever since his role in the turkey that was RA.One was sliced to tiny bits, Arjun Rampal, once best-bud with SRK, has slipped out of the must-bond-with list. This comes served with a side order of more speculation that tells us that the wives of the two men – Gauri Khan and Mehr Rampal – are no longer on talking terms either, something that people have been buzzing about since the two fashionistas arrived at the same store opening event and did not speak to each other. Both men have denied that there was any problem stemming from the RA.One-G.One over-hammed video game battle, and we were willing to believe it even though the buddy-buddy thing has not been too obvious to us for a while now.
The widening of the rift happened, our buddy the birdie told us recently, because Arjun apparently told Shahrukh that Priyanka Chopra, who has been cited as a source of stress in SRK's life – on and off sets – was not a healthy habit for the King Khan to keep. This started on the sets of Don 2, where the two leads actors got a little too friendly for Gauri's comfort, it is said, thus encouraging her friends to leap into the fray and add their two-penny bits. Obviously, Shahrukh being Shahrukh, he did not like any kind of interference, warranted or not, and so shot the messenger instead of reading the message. Hence Arjun and, as sidekick, Mehr, got pushed out of pride of place in the Khan-daan.
Now we all know that reality and the filmi version tend to be poles apart, with all the masala and tadka added in the games of Chinese whispers. But Priyanka has more or less denied any romantic entanglement with her idol Shahrukh and he in turn has dismissed the whole jhamela with "This is not the first time for me and neither will it be the last time." According to him, he is the film industry's 'favourite punching bag' and "People have been getting instant publicity at my expense — that should answer most of the questions. Honestly, I don't feel the need to clarify anything. At this point I have loads of other issues to deal with, so I cannot afford to break my head over such insignificant matters."
So even as we clamour for more and wait with our collective ear to the ground to get the whys, whens, hows and whats of the whole sordid tale, we are still – and this is to reassure everyone who thinks otherwise – huge fans of the Khan-man and are keeping our fingers crossed that the mess gets cleaned up asap. Until then, we always have more tales to tell you!
ALSO READ:
Karan Johar defends Gauri Khan, hits back at Priyanka Chopra!