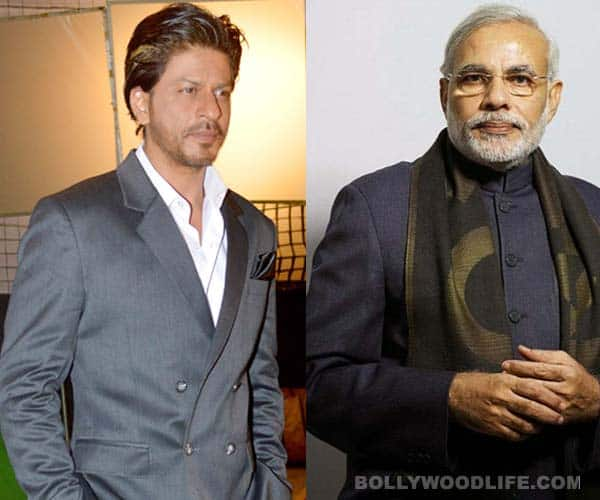 While other A-listers like Amitabh Bachchan, Rajnikanth and Salman Khan were asked to attend the ceremony at the nation's capital, the Chennai Express star was kept out of the invitees list
Shahrukh Khan has always maintained an apolitical stance. The actor was recently embroiled in a controversy when a fake tweet emerged quoting that the actor will leave the country in Modi comes to power. Though SRK lashed out on Twitter itself, he has been one of the major Bollywood stars who has never spoken specifically in support of Modi.
Now that Modi is all set to swear-in as the new Prime Minister of the country, the B-Town is abuzz with excitement predicting a phenomenal change in India's status as a nation. Shahrukh too seems to have joined the bandwagon by claiming that now that a 'stable government' has taken charge there is no reason for India to not go forward.
Shahrukh's praise for the 'stable government' aka Modi affirms that the star shares the excitement with the rest of the film fraternity but why is he congratulating Modi in couched terms? Could it be SRK's allegiance to the Gandhis? Is that the reason why the Happy New Year actor has not been invited to Modi's oath taking ceremony?
One can only shoot in the dark but for now we expect to see Narendra Modi swear-in to his new post and alter the face of our nation through his vision.