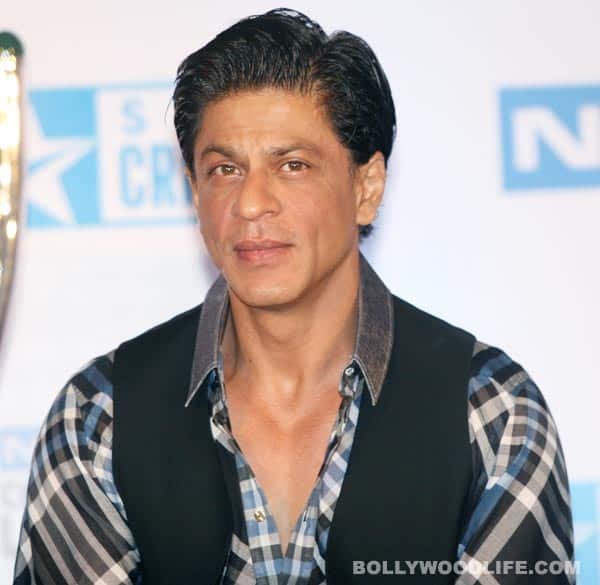 About the new baby in his life, we mean. At the music launch of his new romcom, SRK told the gathered media that 'It's extremely personal and confidential', but promised to share all soon…..
For the last couple of days there have been reports about Shahrukh Khan and his wife Gauri being blessed with a third child through surrogacy. Since there has been no confirmation from SRK or from sources close to the superstar, we refuse to confirm any stories, not until the superstar does so himself.
Even as the Chennai Express stars – SRK and Deepika Padukone – arrived fashionably late at the music launch of the movie, the event organisers asked the gathered media to ask questions pertinent to the movie, insisting that no personal queries would be entertained. Still, the first question that the Baadshah faced was about newspaper reports about his new baby. Shahrukh very politely said, "With honesty I tell you something – it's extremely personal and confidential. It's a little mix of sadness and happiness of what's happening at this point of time. I would request everyone including the concerned authorities to show the same audacity and doing the enthusiastic investigations they are doing on my baby. Once the sad part is over, I'll share everything with you." And we have to applaud him for the dignity and candour with which he spoke.
We wonder what's stopping Shahrukh from saying more, since he is always happy to share his joys and some of his sorrows, but for now, we just hope we find out what's going on sooner rather than later!