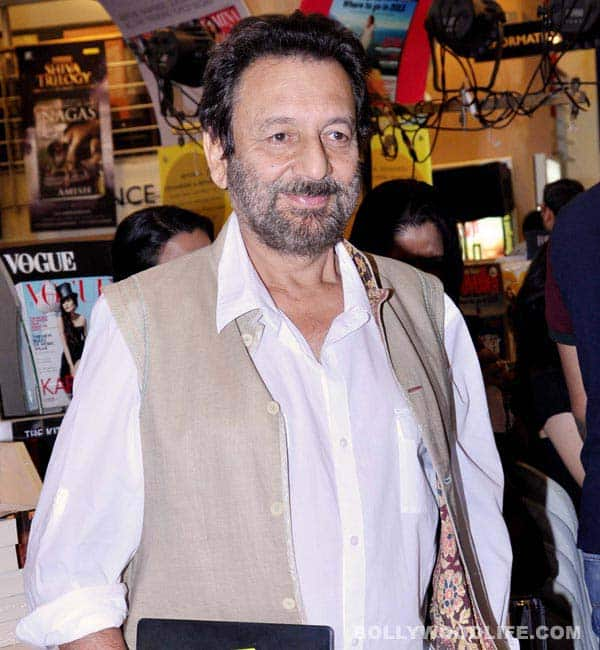 He said recently that he is auditioning young women for his new film. But will the movie ever happen?
Going by Shekhar Kapur's record of making and not keeping promises, it is a bit….umm…difficult to believe that he will actually get Paani onscreen anytime this decade. After all, the film that is supposed to be a futuristic adventure rooted in the global water crisis has been talked about for so long that that future has come, gone and is being worked on to make it a better one, we all know. But Shekhar's film is still being talked about. Most recently, it hit the headlines because actor Hrithik Roshan decided he would not be part of the project and Kapur signed on Sushant Singh Rajput instead. And that, everyone knows, let to a bit of a crisis when Sushant quit mentor Abhishek Kapoor's Fitoor – co-starring Katrina Kaif – to do Paani instead, allowing the entry of Aditya Roy Kapur into the new-age adaptation of Charles Dickens' Great Expectations. That, of course, is a different story.
But now we hear that SK has actually made progress. He is now looking for members of the cast of Paani in Los Angeles – a mélange of actors from East and West will be part of the film, you know already. As he tweeted, 'Full day of auditions for Paani in LA. Range of talent in young actresses is quite amazing n even d biggest stars are not shy of auditioning'. There were mutters in B-town about Kareena Kapoor Khan or Katrina Kaif being part of the movie, but then that always happens when a new and prestigious film in announced, no? For Paani, Shekhar has always said that he wants a firangi female lead and we can't wait to find out who it will be to match Sushant.
Thinking about it, the film could truly be made this time. You want to know why we say so? After all, this one is being produced by Aditya Chopra of Yash Raj Films and if there is one thing that the elusive (and still unconfirmed) beloved of Rani Mukerji will do, it is to make sure that the money, time and effort he puts into anything produces tangible results. And we don't mean just at the box office. Wethinks that if anyone can push the laid-back Mr Kapur to actually deliver on his promise, it will be Adi. Don't you agree?