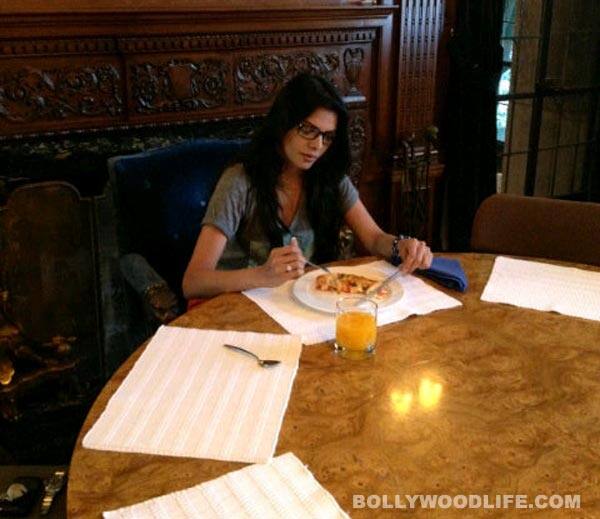 skip advertisement
Sherlyn-Chopra-(3)-160712
Yes, the babe might be seen in just her skin and nothing else on the cover of naughty Playboy. But going on and on about it is turning out to be a big turn off, wethinks
Sherlyn Chopra is in seventh heaven, or so it seems from her Twitter account. The lady recently revealed that she will appear on the cover of the acclaimed magazine Playboy by the end of this year. And 'coz she didn't want us to wait that long to see her in her birthday suit, she even posted pics from the shoot on her microblogging site. Okay, we get that.
But what is it with Sherlyn going gaga over 'the Mansion', its dining area and her brand new Best Friend Forever, bunny Ava Fabian? And we say this 'coz this is what Chopra had tweeted, "The one place I'm gonna miss the most at the Mansion is the dining area…Huge thanks to the entire staff!!!!" And then added, "With a sweetheart at the Mansion.M gonna miss all my playboy friends……never mind though,will be back soon!"  Tch tch! Are Sherlyn's female hormones playing havoc and making her miss everything so achingly? Or is this just a way to promote herself? To us, the latter sounds more probable.
And that only makes us say – chill, babe! Maybe you find yourself hot, but let us decide that for ourselves when we actually see you on the cover of PB. Right?