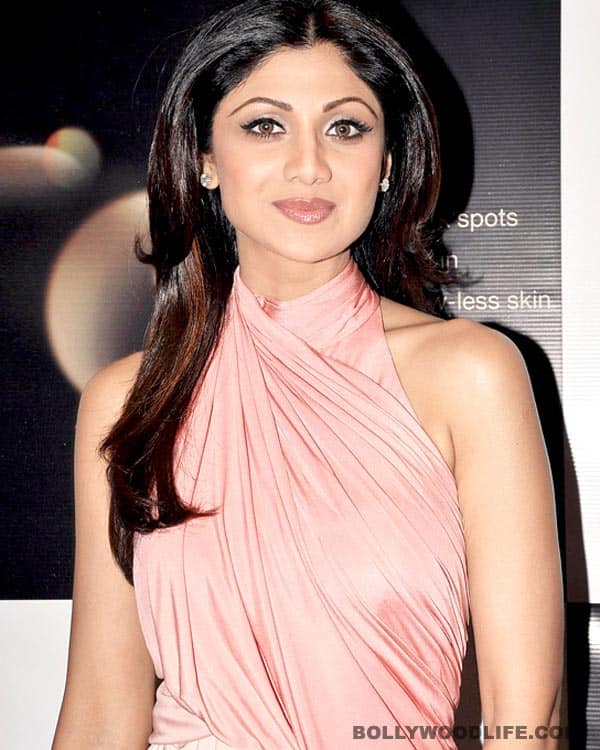 Looks like shedding pregnancy weight isn't a big deal for this shapely actor who turned mommy a couple of months ago. And here's why it's on her priority list now…
Don't be surprised if you catch the long-legged mommy huffing and puffing on the treadmill with baby Viaan Raj Kundra tucked in on one side. And that's because figure conscious Shilpa Shetty can't wait to get in front of the camera again.
But do you know what's making dear Mama Shetty work so hard? A special promotional video that has to be shot for hubby Raj Kundra and friend Sanjay Dutt's action reality show, Super Fight League. Phew!
What's more, birdies chirp that the yummy mummy, who gained close to 19 kilos during her pregnancy, has already lost ten of those! Now that's very commendable, right?
But it wasn't only Shilpa dearest on maternity leave. Papa Kundra also put his professional life on pause when baby Viaan was born. So is he also gearing up to get back to office? C'mon Mr Kundra, tweet and let us know what's up with you? It's been a while since we had any special awww moments to share! Wink, wink.