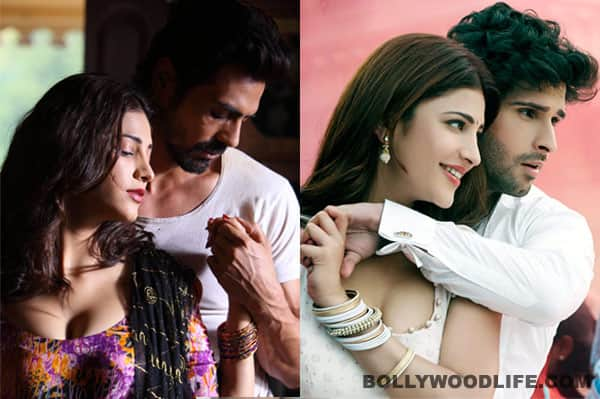 It's going to be a tough Friday for Shruti Haasan fans with two of her films releasing on the same day
Shruti Haasan is in a situation that most actors dread! Whenever a movie release is around the corner, most actors secretly hate the fact that they have to take on multi-city promotional tours to promote their movies. But imagine the dilemma if an actors' two different films were to be released on the same day! It must be a nightmare, with the poor artist running around between two production houses. And imagine the dilemma that the fans face!
Well, our favourite starlet Shruti is in a sticky situation with two of her films Ramaiya Vastavaiya and D-Day releasing on the same day. And the two roles couldn't have been more different. While D-Day has her playing a Pakistani prostitute who falls for a RAW agent Arjun Rampal, Ramaiya Vastavaiya has her playing a naughty village belle. We're sure it's great for Shruti, but her fans must definitely be confused which one to go for first! And since we love her so much, we can't take sides, so it's best if you told us what your pick is this weekend?