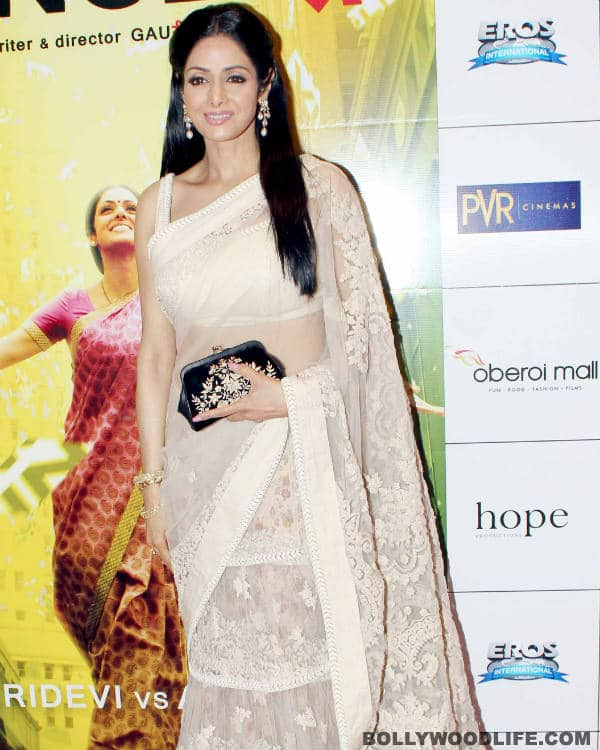 The English Vinglish actor has shot for a 60-second commercial directed by Gauri Shinde. But what is it all about?
Sridevi, who gave an applaudable performance in her last movie English Vinglish, was recently busy shooting for an advertisement for a well-known jewellery brand. And guess what, this ad too was directed by Gauri Shinde. Oooh, now that's reason enough for us to expect another breathtaking performance, right?
But there's another thing that makes us look forward to this ad. "I have brought her back in her original avatar, the quintessential Sridevi, in what she is known for — her comic timing," Shinde revealed in an interview. Whoa! That's like an icing on top, isn't it?
Also, we are told that Sridevi will be seen speaking in Tamil for most part of this 60-second commercial. And all of it will add to the comical flavour.
Well, that makes us wonder what actually is in store for us. Will we have her speaking in Tamil – with animated gestures in place – asking a Marwadi jeweler for the best designs in their shop? Perhaps. But that's our hunch.
What about you, readers? You can send in your ideas about why Sridevi will be speaking in Tamil for a jewelery ad. And yeah, don't forget to make it funny. Ciao!