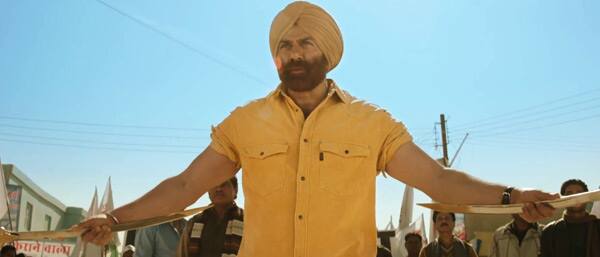 Members of Censor Board object to some pagdi scenes in Sunny Deol's next
A source from the Censor Board of Film Certification (CBFC) reveals that some members have objected to a sequence in the new Sunny Deol-starrer Singh Saab The Great where he takes his turban off to use it to save a child's life. They asked for the scene to be deleted as they think, it was likely to hurt religious sentiments.
Says the source, "When some panel members objected to the scene, director Anil Sharma fought back arguing that every religion preaches protection of children and women from danger. In fact, a woman panelist from the Board even pointed out that women are known to take off their saris to save endangered lives from plunging to death."
However, the Board refused to give a nod to the scene, as any matter pertaining to religious sentiments is seen to be extra-sensitive. Sharma refused to take the cut. He went to the Revising Committee of the CBFC, and the 'objectionable' scene has now been cleared with a 'UA' certificate. Some members also objected to the 'Singh' in the title arguing it was associated with the holy scriptures of the Sikh religion. However, Sharma insisted that proper names cannot be patented for religious or cultural purposes.
This isn't the first film with a Sardar-hero to get into trouble. Sikh organisations raised a hue and cry over Akshay Kumar's, Ranbir Kapoor's and Saif Ali Khan's length of the beard and/or the way the turban was tied in Singh Is Kinng, Rocket Singh Salesman Of The Year and Love Aaj Kal.