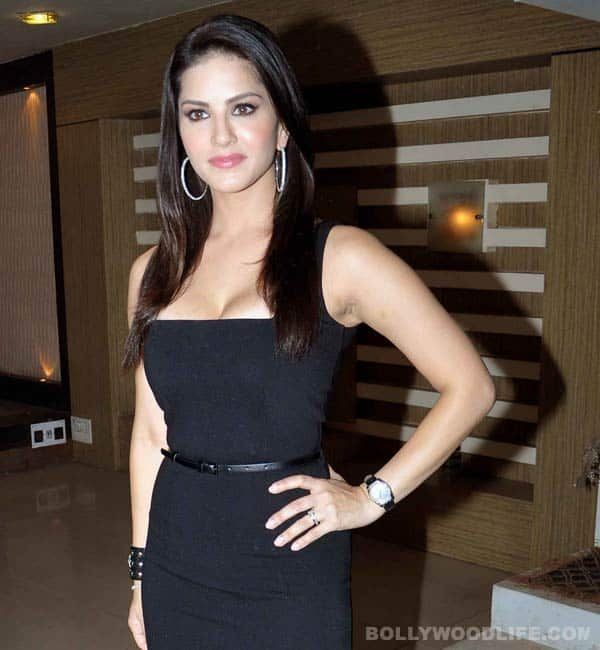 The former Canadian pornstar is all set to woo the audience with her latest horror film Ragini MMS 2. In fact, the film has created tremendous buzz and looks to fare well at the box office. Then what is bothering Ms Leone?
Sunny Leone has been in the news ever since the trailer of Ekta Kapoor's upcoming production venture Ragini MMS 2 was released. It wasn't surprising as the video was nothing less than sleaze show. And if that wasn't enough, soon Sunny and co-star Sandhya Mridul's kissing still from the film grabbed the headlines. Since then a lot has been said about this lesbian kiss but the Jackpot babe thinks the issue has been overhyped for no reason. In a recent interview, while talking about her infamous kiss, the sexy siren said, "The scene is part of the story. I don't get why people are making such a big deal about it. It's not as crazy as people think it is. Plus it's done now, so we can't erase it (laughs). Sandhya is a great girl and it was a great moment that we shared."
Clearly the Baby doll gal is miffed about so much attention being given to a not-so-crazy-kiss of hers with a female co-actor, hai na? But Sunny you can't blame anyone coz this is what happens when you expose too much in one single film especially to the sex starved nation (that's what the Balaji head honcho believes).
While the firang bombshell is surely making her presence felt in Bollywood with her latest film, the starlet has also become a soft target for politicians. After being barred from entering a mall in Indore to promote her horror film, Sunny has also received death threats from the Bajrang Dal. But the former Bigg Boss contestant isn't worried. "I can't believe that people have time and energy to be violent. They should spend their time doing something good for the country" said the adult star turned Bollywood actor in an interview.
Looks like Sunny Leone is not one of those people who would succumb to such threats.