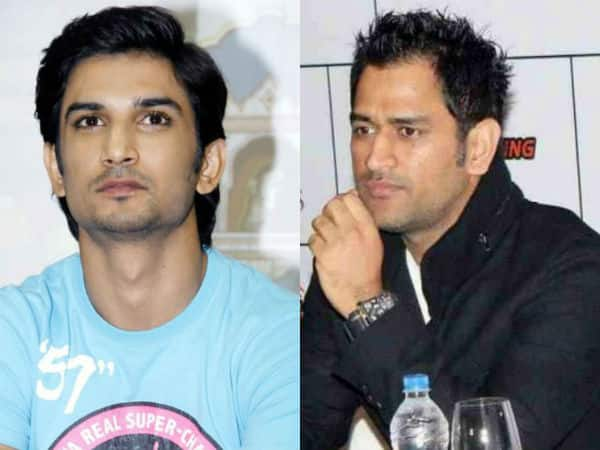 The Kai Po Che actor who was set to essay the role of MSD, now faces a tricky situation. Read on to know more…
Earlier this year, there were reports of a biopic based on the life of captain of the Indian cricket team Mahendra Singh Dhoni (MSD).
Sources confirmed that the cricket star has given his nod for the film. Neeraj Pandey was to directing the as-yet-unnamed movie, while Sushant Singh Rajput, who played the role of a cricket coach in Kai Po Che was cast to essay the role the 33-year-old Dhoni.
The actor even went to Ranchi – Dhoni's hometown – and had begun preparing for the role by studying Dhoni's mannerisms as much as possible through his interviews and match clippings. Sushant and Dhoni are also believed to have met at a Bandra five-star hotel.
It is now learnt that the film has run into trouble. While the India captain has given them the go-ahead for the film, money negotiations hadn't been finalised. Dhoni apparently quoted a figure (`45 crore) that sent the producers reeling.
Now the fate of the film is undecided. It would not be a feasible project if they paid Dhoni that amount. It would be impossible for the producers to recover the money should they say yes. With the cost of the film suddenly doubling, it has been thrown off rails.
The Dhoni film would have to make 100 crore just to break even. With a top star like one of the Khans, Akshay Kumar and Hrithik Roshan, that is an easy task, that figure would make sense. But with Sushant playing the lead role, it's tough. Besides sports is a niche subject, and it needs to have a logical budget. So now the producers are in a fix. Will this film ever be made? Yes, if Dhoni settles for a more realistic fee
Dhoni's story
Dhoni's rise to fame makes for a wonderful tale. One of three children, Dhoni was born in Ranchi.
From the streets of the city to the summit of international cricket, Dhoni has remained humble throughout and to portray this successfully on the 70mm screen.
While the biopic is expected to cover Dhoni's journey — from a small-town boy to a global phenomenon — a part of it will also focus on his wife Sakshi. But no leading lady has been signed for the part yet.
Meanwhile…
The biopic on former cricket captain Mohd Azharuddin is ready to go on floors, with Emraan Hashmi playing the protagonist. It is learnt that Azhar was paid a little under 10 crores (a reasonable amount) by producer Ekta Kapoor for rights to make the film on his life.