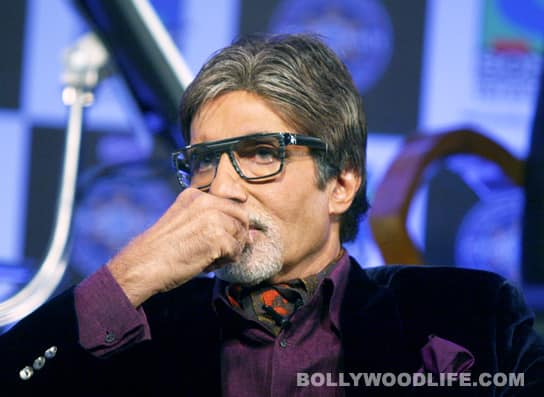 After Aishwarya Rai Bachchan was conveniently replaced by Kareena Kapoor for the UTV produced film Heroine, the Bachchan clan seems to have taken offense
When the writer-producer Nikhil Advani and veteran director Sudhir Mishra along with UTV recently approached Amitabh Bachchan for a film tilted Mehrunissa, Big B did not give his approval for the film. A little birdie chirped to us secretively then that it's not just the senior B who has a problem working with UTV, but the entire Bachchan family is not too keen to associate itself with the production house. We have learnt that ever since Aishwarya Rai Bachchan was eliminated from Madhur Bhandarkar's ambitious project Heroine due to her pregnancy, the Bachchan family seem to be avoiding the production house.
Their annoyance was further fuelled when the production house quickly found a replacement in Kareena Kapoor for the film, with that the Bachchans snapped their ties with UTV. So when Nikhil and Sudhir approached Big B again without any association with UTV, the actor immediately gave his nod to the film. Abhishek Bachchan had also turned down Raj Kumar Gupta's Ghanchakkar produced by UTV in the past. The industry insiders say that for reasons unknown, Aishwarya was always hesitant to work with UTV but Big B and Jr Bachchan never faced such problems. But now the entire family seems to have gone against the production house. Will Big B's family come clean about their stand on this issue or will they stay mum, only time will tell!