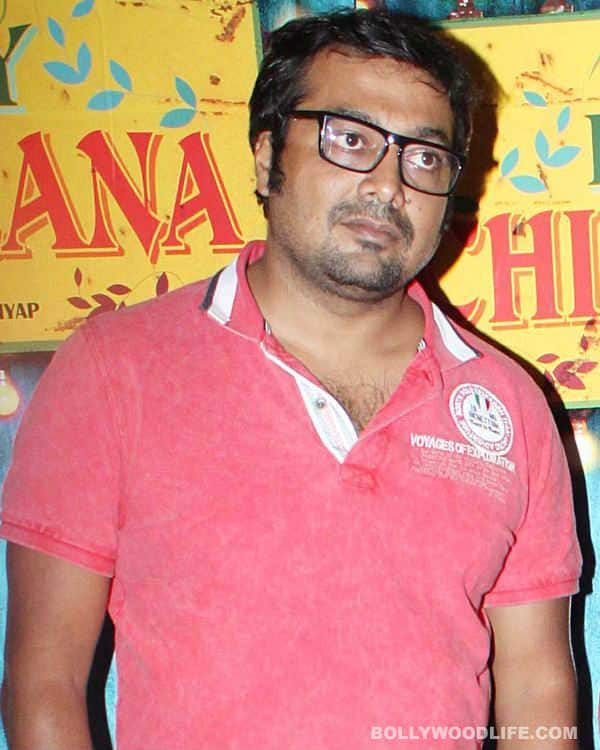 Cineswami wonders if the media is trying to create a rift between filmmaker Anurag Kashyap and his working partners
One of the popular English-language rags (to call it a newspaper would be an insult to newspapers the world over) recently ran a baseless story smearing Anurag Kashyap, a favourite whipping boy for no reason at all. The thrust of the story was that Kashyap had fallen out with his producing partners Guneet Monga and Sunil Bohra after the success of Gangs of Wasseypur and had shifted to a different office. Even if this were true, it's hardly a news story, but the rag gave it some prominence. The fact of the matter is that the entire story is a fabrication, a tissue of lies.
As is customary these days, the people concerned took to Twitter. Guneet Monga tweeted: "shattered… never been thru a negative news story…. :("
Anurag was forthright as usual, tweeting, "if you are so desperate for news, do some research.. Don't keep quoting sources..come and see with your own eyes..gossipmongers" He also named and shamed the rag, but we won't as it gives them free publicity.
The story quotes 'a well placed source'. Gangs Of Wasseypur assistant director Neeraj Ghaywan tweeted the scribbler (calling it a journalist would be an insult to journalists the world over) and copied in Anurag and Guneet, saying, "You don't have to rely on 'well placed source'. Ask them yourself".
Then Anurag came out all guns blasting: "Guneet Monga is the sole reason why AKFPL does what it does and Sunil Bohra is the big pillar of support behind us."
"All alleged sources of today's story can go f**k themselves, however hard they try they cannot break us. Your insinuations can't stop us"
"And we will continue to make the films we want to make and the way we want to with all of us in it so "source" go f**k yourself again.."
The real question here is what is the agenda behind the rag fabricating such a story. It is well known that the Group behind the rag is the pioneer of paid news in India and is directly responsible for the plummeting standards of journalism in the country and also the systematic rape of both English and Hindi and the creation of its bastard child Hinglish. Just a few days ago, the New Yorker exposed the Group's and its owners corrupt practices in an excellent, in-depth and well-researched article. It is therefore entirely conceivable that people jealous of the success being enjoyed by Anurag and his ilk and maybe perceiving them as threats to the future of formulaic cinema have paid the rag to run this made-up story.
These are sad times indeed. We live in an era where a stunning film like Gangs of Wasseypur does not get selected as India's entry for the Oscars and a copied collage like Barfi gets to go instead. Evidently, being selected for Cannes is not good enough to be considered for the Oscars. Perhaps the same malaise that affected every single reviewer in the country affected the Film Federation of India. They saw Barfi!, they liked it, yet did not have the know-how to realise that it was lifted frame-by-frame, scene-by-scene and note for note. Then, in order to cover up their ignorance (exposed by a bunch of normal human beings online) and having realised that they are not competent to perform the jobs they are paid for, they defend the film till the cows come home.
Moo.