Why is this Celina Jaitley's favourite photograph?
BollywoodLife
Last Updated: 5.45 PM IST 05.14.2012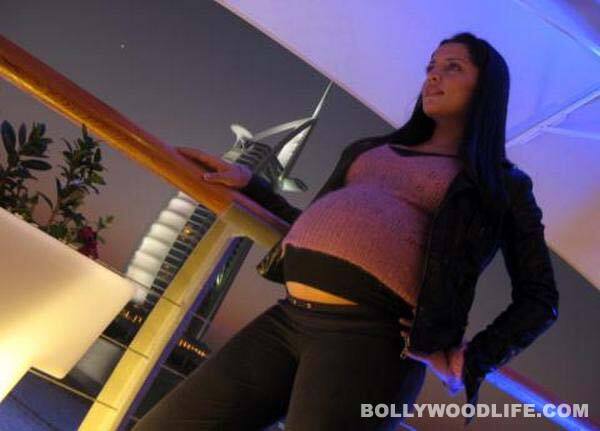 Twitter
Sign up for the BL newsletter!
On the eve of Mother's Day, the babe posted her favourite picture of herself on Twitter 
No doubt Ms Jaitley's li'l bundles of joy - Winston and Viraaj – have been keeping her extremely busy lately, but despite that the hot mommie made it a point to spare some time on Mother's Day and share with us her fave pic, which was taken a couple of months ago when she was celebrating Christmas with husband Peter Haag in Dubai. The actor wrote that of all the glamorous pictures she has had taken of herself, this one surprisingly turns out to be her favourite. As Ms Jaitley flaunted her big tummy in the photo, it seems like after experimenting with various angles, hubby Peter finally settled for this one.
All we can say is, continue sharing such lovely pictures with us, Celina…
First Published: 5.45 PM IST 05.14.2012