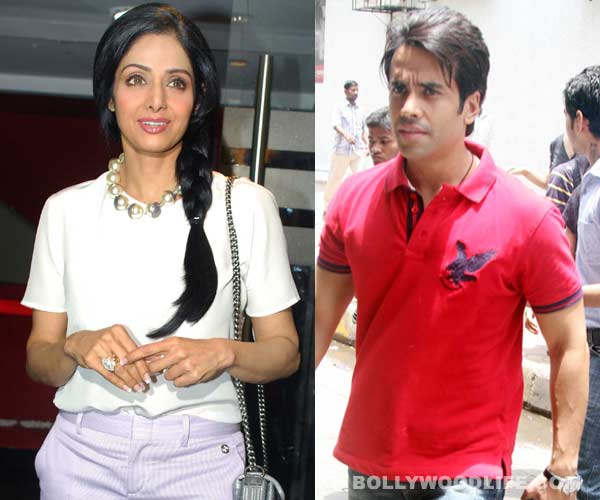 Tusshar Kapoor got sentimental and even hyper over Sridevi's remark on Himmatwala starring his father Jeetendra
When Sridevi was quizzed recently about the remake of her 1983 film Himmatawala, the veteran actor opined that the film was no Mughal-e-Azam. This statement from the superstar has Tusshar Kapoor upset."How can she run down a film that has given her identity in Bollywood and is one of the biggest hits of her career?" asked Tusshar in an interview to a daily. Tusshar's dad Jeetendra was the male lead in the movie opposite Sri and Tusshar simply could not digest some hard hitting truth spelled out by Sridevi.
The 35-year-old actor feels that it is unforgivable for an actor to run down a film that is responsible for giving them their basic standing in the industry. "My dad and Sridevi were terrific in that film and though the critics panned it because it was a potboiler; I defend it because it is one of the films that my father is most identified with," added a furious Kapoor lad.
Himmatwala is a masala entertainer, but it is not a classic like Mughal-e-Azam. Why then is Tusshar getting so touchy about the whole episode? We think Sridevi just stated a fact, Tusshar!