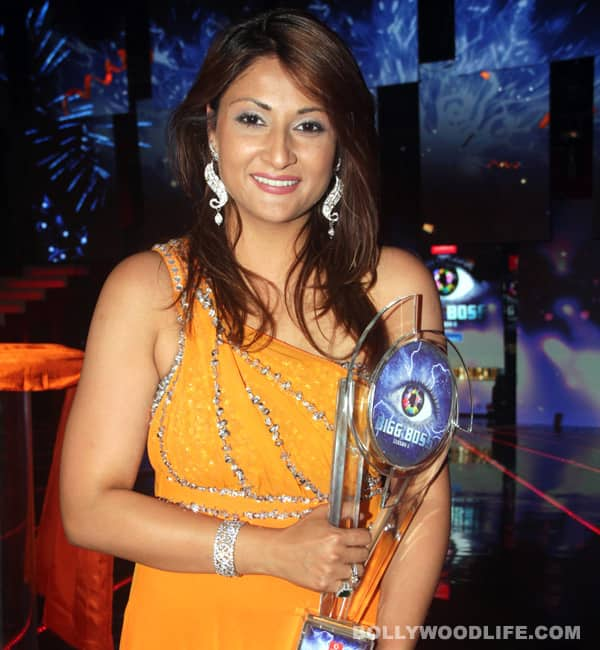 The winner of this reality television show can't help but get nostalgic about the 90 days she spent in the hell-hole. But what is she missing?
Everyone is dying to speak to Urvashi Dholakia – the winner of Bigg Boss 6. Perhaps, to find the secret to winning Rs 50 lakhs by living in a glass-walled house. But as television's most-loved vamp opens up about her stay in Bigg Boss, she reveals that she is missing the house immensely. Gasp!
Now who could have thought that an inmate would end up missing such controversial and volatile surroundings? But here, we have Urvashi pining for those 1000 square-feet of glass-walled existence. "I miss waking up to the loud music and glaring lights," Urvashi said in an interview. And even added that the hostel-like set-up with suitcases lying around is what she can't get over. Awwwwie!
But does she miss Imam Siddique? "I didn't approve of him and I've told that to him since the beginning of the show," Urvashi answered. But that doesn't keep her from praising Imam's entertaining skills. "Sometimes you need some masala to pep up the show. And Imam, as a wild card entry, was that. People needed to witness the bad (or perhaps bizarre) to appreciate the good."
What's more, Urvashi even revealed that she was constantly being pestered by the makers of Bigg Boss inviting her participate in the show since the last five seasons. Finally, for the sixth one, she said yes. "And I want to thank them for being so persistent," Urvashi said.
Hmmm, so as Urvashi basks in the glory of sweet victory, we ask you, readers: Why do you think Urvashi Dholakia won Bigg Boss 6?