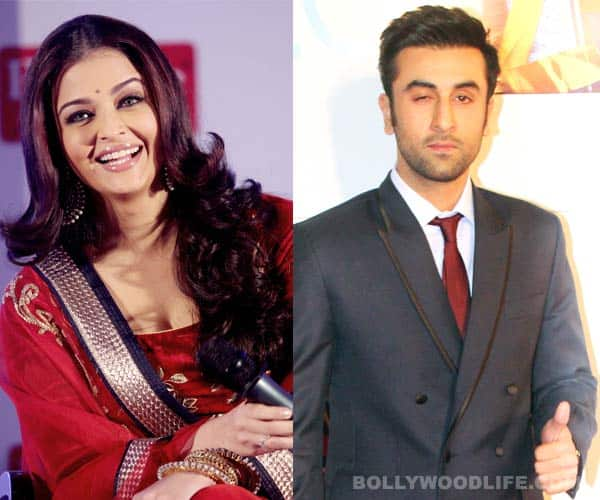 The answer to that wicked question lies in some ruthlessly honest statements B-town folks have made on Karan Johar's notoriously popular chat show, Koffee With Karan. Find out more…
Karan Johar is the quintessential Naradmuni of B-town. The chatty filmmaker knows how to get colourfully controversial info out of B-town folks by putting them through the grill called the Rapid Fire round. While we all know that it is fun and games and not in the least bit serious, we do remember what Sigmund Freud said – that the first reaction is generally the truth!
KJo certainly has the knack of drawing really juicy tidbits out of A-list superstars. The 41-year-old uses a lethal combo of wit, words and friendly warmth, apart from his own clout in filmbiz and his insider knowledge to best effect to get starry folks to talk openly and frankly! Karan keeps his tongue firmly planted in his round cheek even as his giggly guests spill the beans while sipping steaming coffee..err… koffee! And we follow his example. You should too!
But we at BollywoodLife don't understand something. In a time when movie stars endorse major international brands, world-class products and unmatchable services, why don't creative think tanks take a cue from what celebs say (read: bitch) about their contemporaries on KJo's chat show? After all, it could be a fantastic exercise to figure out which celeb should ideally endorse what brand, no?
We listened in on some candid remarks that our favourite people made on KWK. And we turned the stars into ultimate brand ambassadors of some very interesting products. Don't believe us? Read on…
Ranbir Kapoor: Condoms
USP: The Casanova Kapoor is known for his colourful image and the boy's former flame Deepika Padukone hit the bullseye by stating in no uncertain terms that Ranbir Kapoor should endorse condoms.
Aishwarya Rai Bachchan: Tupperware
USP: The most glamorous bahu in B-town has always been the most surreal (read: unreal) beauty in B-town with her inorganic mannerisms and not so-real-looking (did someone say 'fake'?) facial expressions. And Emraan Hashmi looked absolutely comfy when he said that he found Ash very 'plastic'. And didn't a certain Vivek Oberoi share those sentiments about his ex-girlfriend on another chat show?
Sonakshi Sinha: Gruhashobha magazine
USP: There's something 'homely' about the warmth Sinha babe emanates that made Kareena Kapoor Khan say about the Shotgun beauty, "Sonakshi Sinha should sit at home. She is the housewife type."
Salman Khan: Life insurance
USP: The Dabangg dude is not known just for his Being Human attitude, but for his very quotable quotes too and keeping his promises. It was Shahid Kapoor who suggested that Sallu should endorse insurance. "He should sell life insurance, kyunki ek baar jo maine commitment kardi toh main…"
Priyanka Chopra: Lipgloss
USP: PeeCee's ex-boyfriend Shahid suggested that Priyanka should sell lipgloss since she has that luscious pout. And after their often-denied former relationship, he should know all about it!
Preity Zinta: Botox
USP: On being asked who comes to mind when he heard the word 'Botox', Tusshar Kapoor immediately blurted: Preity Zinta! Do we agree? Do you?
Saif Ali Khan: Energy boosting pills
USP: While Kareena maintained that Shahid Kapoor was the sexiest actor, beau Saif Ali Khan riposted claimed that he himself was reliable, strong and long(lasting)! Could he be the best fit for ginseng, perhaps?