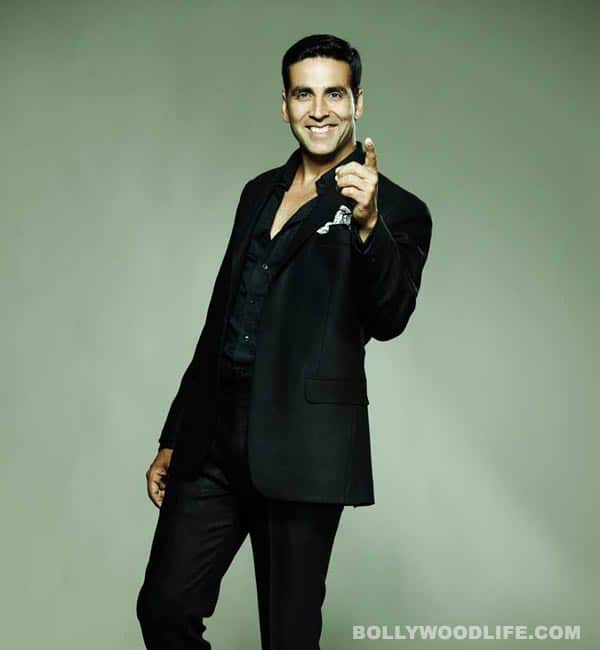 Salman Khan, Ajay Devgn and Akshay Kumar are on producer Rajat Rawail's wish list for his remake of the 1981 film starring Amitabh Bachchan. But it's Akshay Kumar who needs the Kaalia remake badly, especially after the debacle of Joker
Just when we thought that Akshay Kumar had reclaimed lost ground and emerged victorious at the box office with his Rs 100 crore netter Rowdy Rathore, the macho star let us down once again with Shirish Kunder's colossal flop, Joker. The movie was a harrowing experience even for those who watched it just to see Akki's performance. Kunder's 'alien' film has brought our Khiladi Kumar back to square one, the position the 47-year-old actor must have dreaded for a long time! And now Akshay is looking for a solid comeback to bounce back to top spot. Does Akki have that chance in the immediate future? Perhaps!
We hear that Amitabh Bachchan's 1981 blockbuster film Kaalia is being remade and producer Rajat Rawail has Salman Khan, Akshay Kumar and Ajay Devgn on his wish list for the lead role. "I'm indebted to Salman bhai because whatever I am today is after his association with my film Ready. I have a high regard for Ajay sir for the brilliant actor he is and Akshay sir is one of the biggest box-office phenomena," said Rajat in an interview to a daily.
The Kaalia remake will go on the floors once Rajat gets the director on board and the writing team in place. As of now, the offer is open to the three superstars and whoever gives the nod first will step into Amitabh Bachchan's big shoes. It will be a tough ask, but with Salman Khan doing exceedingly well at the box office and Ajay being successful with Bol Bachchan (and with Son Of Sardaar to look forward to), it's only Akshay who must be rubbing his palms in anticipation of grabbing that meaty role.
But will Akki replace Big B successfully, or should the producers of Kaalia wait till a certain bhai gives his nod for the film? Tell us – what do you think?