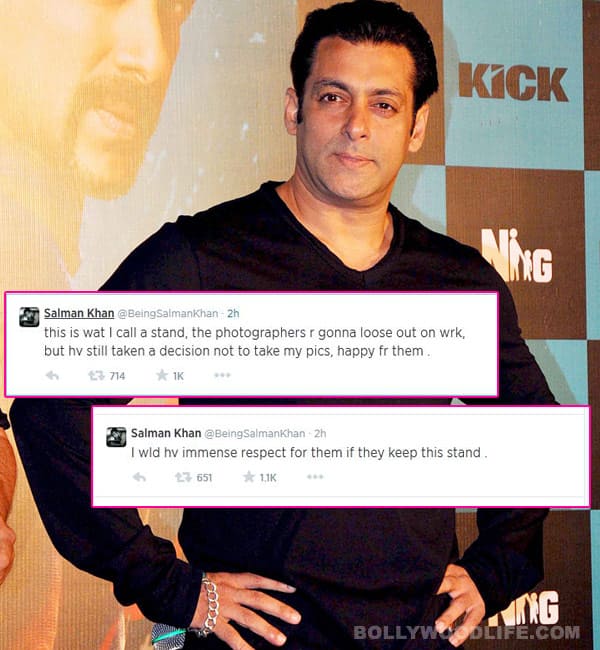 Here's why the decision to boycott Salman by some freelancers is ridiculous
Salman Khan has been boycotted by certain freelance photographers who have refused to cover the actor in any of his future events. The decision was made when his bodyguards had a scuffle with a few photographers who tried to push the actor and get close to him to take some pics. We take a look at the incident and reveal why this ban won't work!
We spoke to certain friends of Salman who revealed why the actor is more amused than upset by the ban story. A source revealed, "Salman is not bothered by this ban. He is more upset because certain photographers were ganging up and trying to bully him into taking photos. He has always been fair and posed for everyone at an event. But he's definitely against manhandling and using that as a tactic to get photos."
Buzz is that this ban won't be effective as the main stream photo guys haven't boycotted him in anyway. Also Salman being such a big star and with Kick promotions in full swing there will be ample opportunities for everyone to get enough pics!
Also lately there was this whole brouhaha about media banning Shraddha Kapoor, but that didn't stop the media from clicking and using her photos. So BollywoodLife feels that this ban is not only ridiculous but also ineffective!