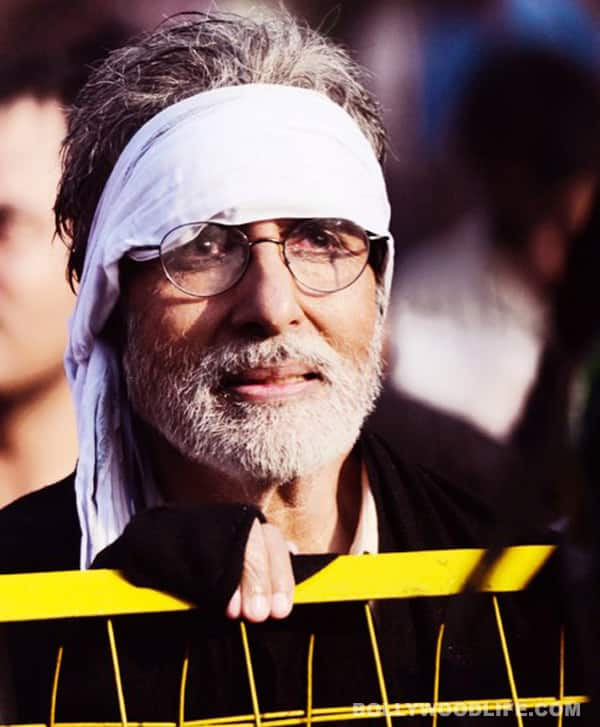 skip advertisement
Amitabh-bachchan-1-260213
The superstar of the millennium was seen shouting slogans and breaking the police barricade on the streets of Bhopal
Amitabh Bachchan is known for voicing his opinion when it matters. The otherwise politically correct superstar doesn't shy away from giving his take on various social issues and even puts forth his views with dignity. Perhaps he's reflecting the same sentiment, albeit more vociferously and bravely, in his forthcoming film Satyagraha
The 70-year-old actor was seen shouting slogans at the top his voice and even seen breaking the barricades put up by the police. When we inquired further about the whole affair, a little birdie told us that Big B was shooting a scene for Satyagraha. It is said that Amitabh's role in the film is based on popular social activist Anna Hazare. In the scene, we see Bachchan take to fasting as a form of protest.
So moved was Big B with the scene – that also had other Bollywood stars like Arjun Rampal and Ajay Devgn – that he put up those pictures on a social networking site. "The face of revolution – 'Satyagraha' shoot .. police, water canons, lathi charge." "More of 'Satyagraha' … the voice of the people must be heard .. !! a scene shot yesterday," tweeted the veteran.
Do you think Amitabh's role in this film will inspire today's youth to stand up for their own rights?