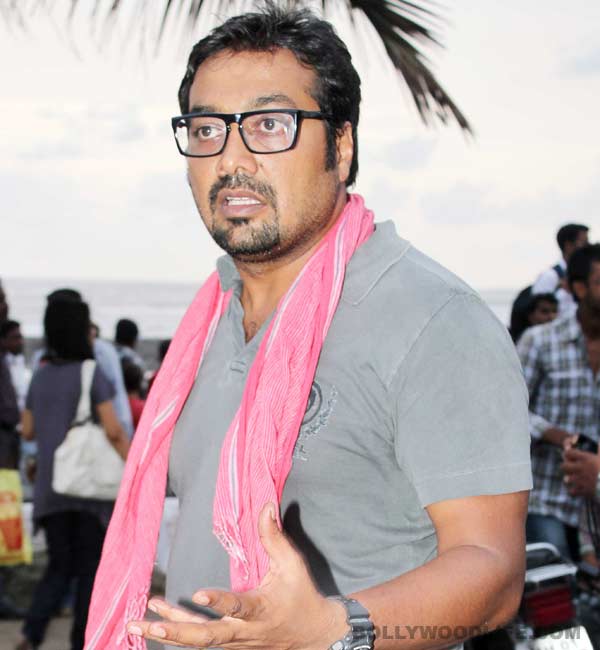 The ace director's Ugly received an open letter from the cancer surgeon. Read on to know what was in it that infuriated the Gangs of Wasseypur maker
Anurag Kashyap has been infuriated over the non-release of Ugly for most part of last year. But after the court registered his RTI against the 'Mukesh Ki Kahaani' disclaimer, he was enjoying some happy moments. If we recall, Kashyap had expressed his angst against the masking of cigarettes in films and he didn't wish to have the anti-smoking message displayed during the film. He considered it as "a gross violation of his creative expression and fundamental rights". The Censor board had refused to accredit the film and it was then that Anurag had to move to the court. A little birdie informs us that now a certain doctor is hell bent on not allowing Anurag to get away with his petition.
Why was Anurag Kashyap's Ugly delayed?
Dr Pankaj Chaturvedi, a senior cancer surgeon at the Tata Memorial Hospital (TMH), has written an open letter to Senior Kashyap after he refused to put an anti smoking warning in Ugly. In a strongly-worded letter Dr Chaturvedi has replied to some of the arguments made by Kashyap in his petition. Talking to a leading daily he said, "I am dismayed. The Supreme Court has directed the censor board to make filmmakers display warning in every scene that shows people smoking. Every day, nearly 3,000 people die due to tobacco-related cancer. At TMH, we receive 50,000 new cases annually and most of them are tobacco-related cancer patients." Dr Pankaj is a member of Action Council Against Tobacco In India, which is an NGO and comprises largely of doctors form TMH itself. The NGO has now filed a petition in the Bombay High court asking to put a stay order on the release of the film. The NGO was the same one which had previously supported the Gutkha ban in Maharashtra.
Why is Anurag Kashyap protesting against anti-smoking messages?
The Ministry of Health and Family Welfare, Ministry of Communications and Information Technology and the Central Board of Film Certification (CBFC) have time till March 5 to reply to the petition put forward by Kashyap and this open letter might help them formulate an apt reply for the case. Talking to a leading daily, Kashyap gave a sarcastic reply, saying, "A person who makes patients sign a form before surgery, saying the doctor is not responsible, wants to hold my film responsible for the social ill of smoking and make it my responsibility. That's an irony. I don't want to respond to people who don't know what my fight is about and talk through their ass."
Now in simple terms we can just say that doctor saab is being very khadoos. Hai na peeps?