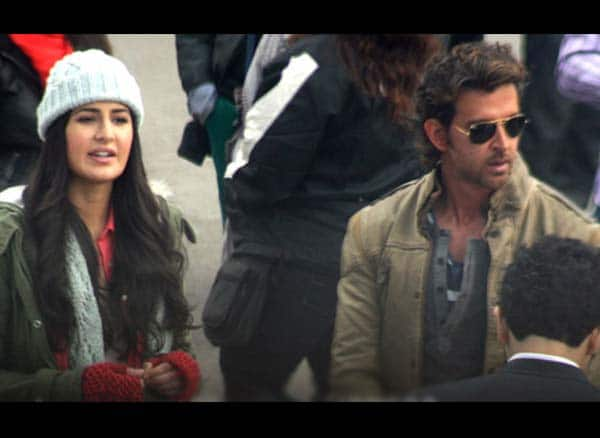 The Hrithik Roshan and Katrina Kaif starrer film seems to be surrounded by bad luck. Read on to know what happened this time…
Bang Bang's shooting has been cancelled yet again. The film, starring Hrithik Roshan and Katrina Kaif has been perennially facing bad luck. We all are aware of the fact that it was because of the Dhoom 2 star's ill health that the shooting schedule was postponed from November to January. But he is all well now. So what happened on the sets that the shoot had to be cancelled again?
Are Katrina Kaif and Hrithik Roshan the new best friends in Bollywood?
A little birdie informs us that this time it is Katrina Kaif, who has called in sick. The Dhoom:3 star came down with fever after working for a few hours on February 18. The shoot had to be cancelled and ever since the whole set is waiting patiently for her to recover so as to start shooting again. If we recall, Katrina had also fallen ill during her USA trip with "good friend" Ranbir Kapoor, post which she went on to London to meet her family and take some rest from her busy schedule. A source informed a leading daily, "Katrina has been under the weather for the past few months. Even while shooting for Dhoom:3, she had to vigorously rehearse her trapeze movements and this in turn contributed to her ill-health. Post this shoot, she started work on Jagga Jasoos, Phantom and now she is shooting for Bang Bang. She fell ill during her USA tour, when she was down with flu again. And with the freezing weather in Shimla and Manali, she fell sick once more. So the director decided to give her a break."
We hope that she gets well soon but we can't stop feeling sorry for director Siddharth Anand, whose directorial venture has been in the making for a very long time now. We hope his lady luck returns back asap and he finishes the film. After all, even we are tired of writing about Bang Bang being stalled time and again!