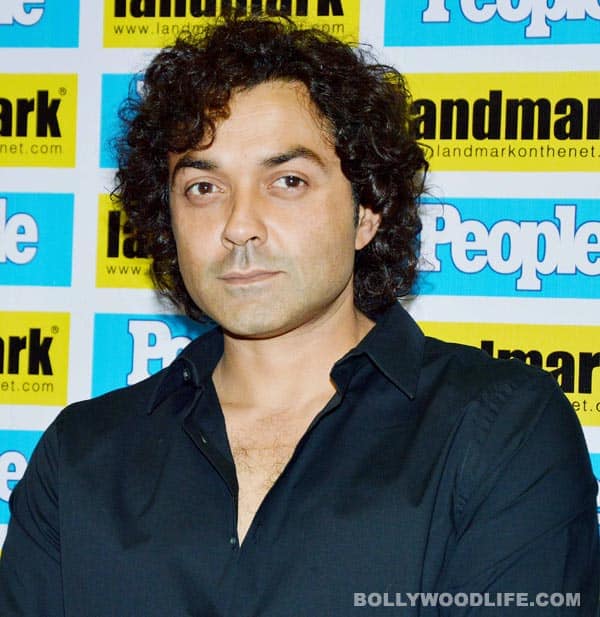 The Dostana actor found himself in a catch-22 situation while shooting for a song sequence for the much-anticipated sequel
Bobby Deol had a tough time while shooting one of the sequences for his upcoming film, Yamla Pagla Deewana 2. And if we tell you the details of the 'tough time', you won't stop laughing! It so happened that during the shoot of the title track of the film, Bobby was supposed to open a champagne bottle on cue. While the shot was on, his co-stars – Neha Sharma and Kristina Akheeva easily opened the bottle but the Gupt actor couldn't even after trying repeatedly.
The struggle for Deol didn't end there as he kept on trying to uncork the bottle, but could not, much to the amusement of the cast and crew members. Thankfully, during the next shot, the more determined actor popped the champagne cork in his first attempt. "That's always the case with opening a champagne bottle. When you want it to open, it doesn't open. Otherwise, it just pops out and spills all over. In my case, it didn't open!" said Bobby.
Wethinks at the end of the shot, he surely must have been a relieved man! And now considering the number of retakes the actor has gone through, we are sure if next time Bobby is put in a similar situation, he'll get it right in the first attempt itself! Right?