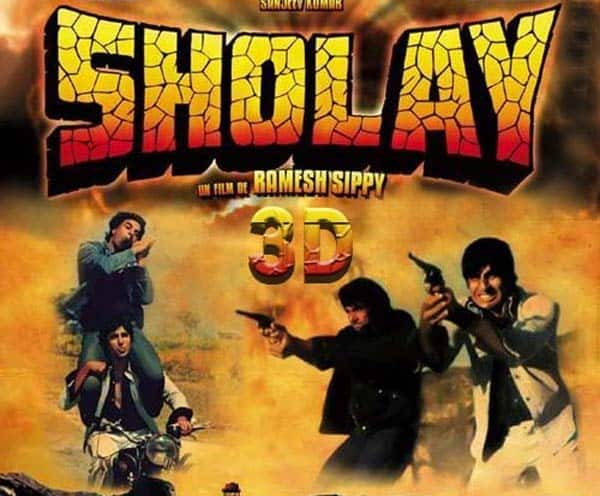 Director Ketan Mehta, who was involved in the 3D conversion of 1975 film Sholay, said revisiting the classic with the new technology was challenging
Producer GP Sippy's grandsons approached Ketan Mehta for the 3D conversion of the Amitabh Bachchan-Dharmendra starrer through his Maya Digital Studios. The film is being released in 3D on January 3, 2014 by UTV.
Mehta said, "It was a big challenge to covert such an iconic film into 3D because it is 38-year-old. The negative was fading and had to be restored and digitised. All the corrections had to be made and then we had to convert it from 2D to 3D." Mehta further added,"'Sholay' is a three-hour-long film so this was tough. We had to bring 3D in each second of the film. Every second is made of 24 frames and the entire film had two lakh 80 thousand films. It was a mammoth task to separate each element of each frame and give it depth."
Mehta, who has been behind films like Mirch Masaala, Maya Memsaab and Mangal Pandey, said being a filmmaker and someone who believed strongly in the 3D technology, he would like to covert many other classics from Hindi cinema as it will enhance the experience of viewing them.