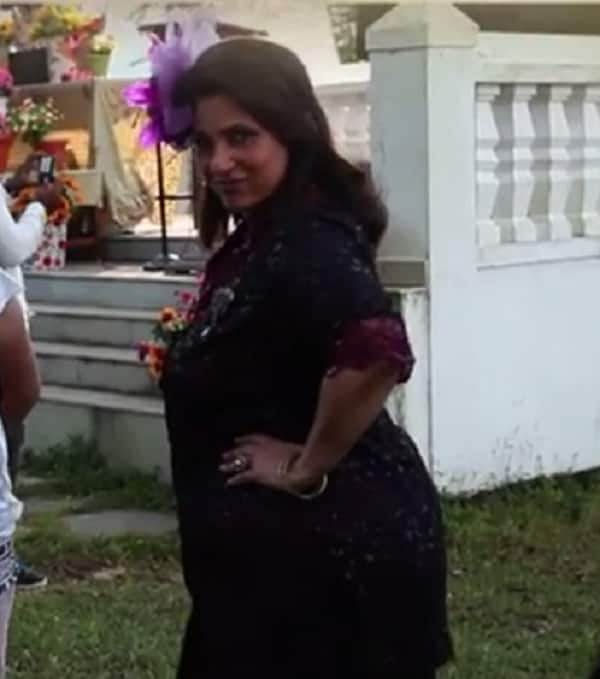 Arjun Kapoor and Deepika Padukone's comic caper has been a fun ride for the cast and crew for more than one reasons. Read on to find out…
Dimple Kapadia had to wear a prosthetic bum throughout the shoot of Finding Fanny. Why, you ask? Because the director Homi Adajania wanted to mess with the actor's beautiful figure, or so says his wife and costume designer for the film Anaita Shroff Adajania.
Homi and his wife tried out different kinds bums on Dimple to finalize the big bum she would be wearing throughout the movie. At one point Homi even says that Dimple's bum in the movie has to be so big that it give's her back problems!
Apart from creating the prosthetic bum the makers also had to create a walk for Dimple, which the veteran actor seems to pull off like cake walk! She enjoys the big bum so much that she is often seen dancing on the sets, shaking that big bottom!
If you are one for funny antics, check out the making of Dimple's bum here!