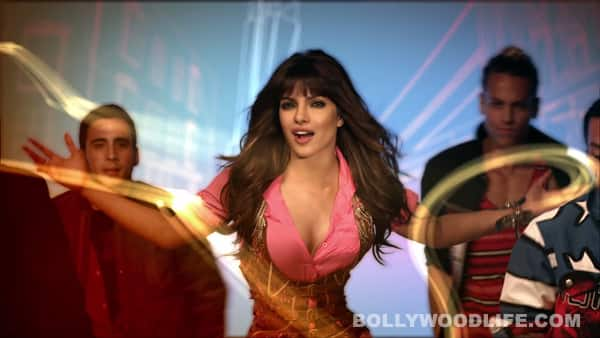 A crowd of people gathered at the the Regent Street just to have a look at the Exotic singer
Bollywood star and international music phenomena Priyanka Chopra was recently mobbed on London's Regent Street as the Guess girl visited the brand's flagship store. The Krrish 3 star visited the Guess flagship store on Regent Street, only to be welcomed by a crowd of screaming fans who flooded the street to catch a glimpse of their favourite star.
Priyanka Chopra: Being a GUESS girl is a really big deal for me!
If that wasn't all, Priyanka also attended the VIP dinner at the London Edition Hotel, alongside the likes of Pixie Lott, Eliza Doolittle, Laura Whitmore and David Gandy and was mobbed by fans on her arrival. On the occasion Priyanka said, "We didn't know how many people were going to turn up, so I was very happy to see so many people. I belong to my fans — they are the ones who put me here".
Seems someone is growing in popularity as a global artist and fashion icon. Hai na peeps?