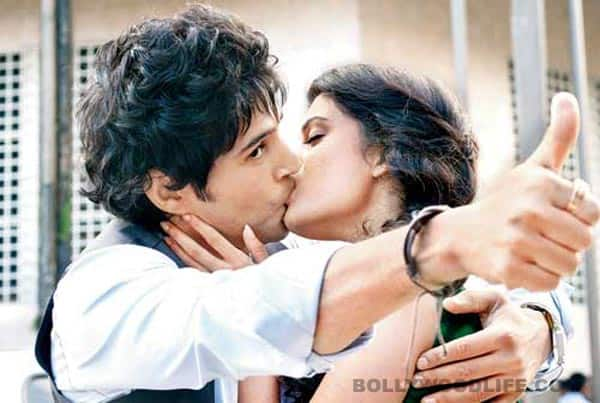 The clear-headed actor found himself in a seemingly embarrassing situation while shooting in Fiji…
Last heard, Rajeev Khandelwal was keeping his fingers crossed for Table No. 21, one that releases on January 4, to reach out to the audiences who missed out on his last few movies. And now we know why the actor wants viewers to flock to the theatres, especially for this flick.
So why is that? Simply because Rajeev has worked very hard for this movie. And while we are not sure about the stories regarding his hard work in any other scene, a tale about Khandelwal facing a very awkward situation in Fiji has surfaced.
Wanna know what really happened? Here's what: Rajeev was supposed to lock lips with his leading lady Tena Desae bang in the middle of a crowded road in Fiji. Ooops! And to make matters worse, this was Khandelwal's first ever smooch-scene in B-town. Could anything be worse? We think not.
But the awkwardness was exactly what director Aditya Dutt wanted. So the cameras rolled, and with what glee, as Rajeev and Tena squirmed and got on with the pappi.
Well, we're sure you must have done a good job, Rajeev. At least after taking so much pain, we hope it was worth the effort. Fingers crossed!