Why was Rani Mukerji angry on the sets of Bigg Boss 6?
BollywoodLife
Last Updated: 5.09 PM IST 10.08.2012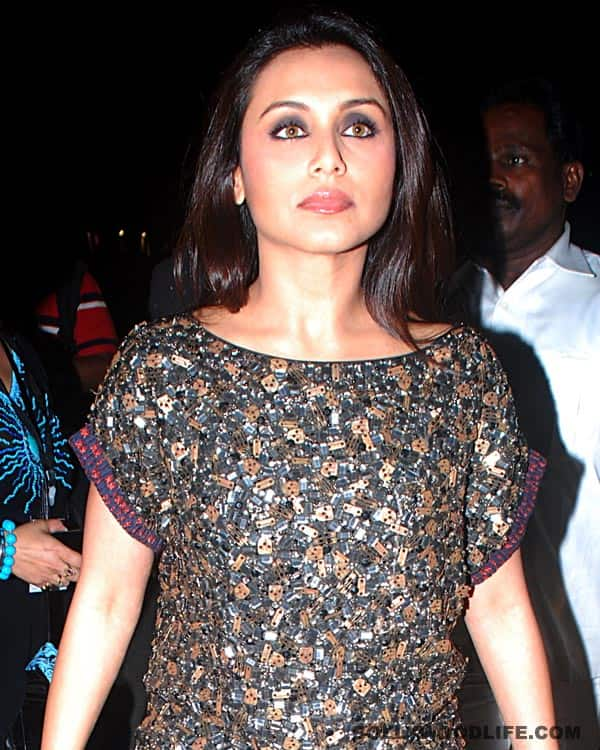 Yogen Shah
Sign up for the BL newsletter!
We hear the babe was reportedly made to wait for a good three-plus hours before she could shake her booty with Bigg Boss host Salman Khan and promote her new film Aiyyaa
It seems that Rani Mukerji was burning with incandescent rage recently as the makers of Bigg Boss 6 tested her patience big time during the opening episode of the show. The Bong babe was supposed to start the shoot at 8 pm, but it got delayed for some reason and the Aiyyaa babe had to kill time for almost three hours. Now any other actor of her stature would have had left the venue with her head high with sheer arrogance, but Ms Mukerji made it a point to wait, even though she was at the end of her tether. Now Rani and Sallu bhai are known to be good friends, so honestly we aren't quite surprised that the Bong babe finally decided to hang out in her comfortable vanity van till Khan got done with his crazy antics and the makers let her face the cameras.
Whether she was doing this out of love for her friend or her need to promote her new film….we will not get into guessing games here. But we must admit that Rani didn't look even a bit exhausted as she shared pleasantries with Salman and shook a leg with him onscreen. Well, that's the sign of a great actor we guess…
First Published: 5.08 PM IST 10.08.2012